I have some friends who owned a cozy, homey coffee shop in Spring Hill, TN called Utopia . Every time I visited, I had to order some of Seth and Christine's feta garlic dip and a frozen chai. I'm not exactly sure how they made it, but I do crave that amazing drink from time to time. I thought I would try to make something similar to cure my current craving !
Ingredients:
8 large ice cubes
1/2 C half and half
4 T
homemade chai concentrate
(or store bought)
2.5 T
homemade, unrefined powdered sugar
1/8 tsp
homemade vanilla extract
or seeds from half of one vanilla bean (I used the vanilla bean)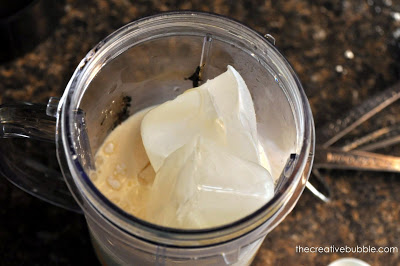 Directions:
Blend all the ingredients together except for the powdered sugar. Add that last, so that you can determine how sweet you want it. It should turn out to be the consistency of a semi-thin milkshake.
This is one of my favorite dessert drinks ever! I hope you enjoy it.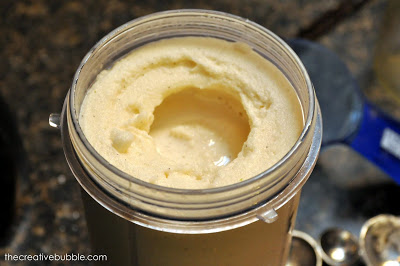 Here are some of my other chai recipes:
Chai Cookies with Caramel Icing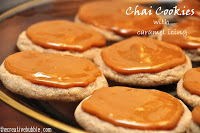 Chai Italian Soda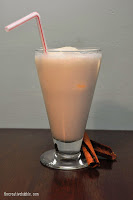 Homemade Chai Concentrate