For Christmas gifts this year I decided to make
homemade lip balm
. It was so hard to decide which flavors I wanted to make, but I ended up going with
chocolate, Wild Orange
and
chocolate mint
and couldn't be happier with the results! They smell (and taste) so yummy!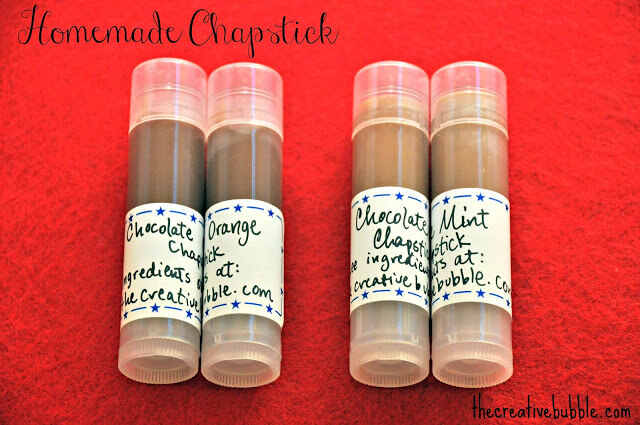 I rounded up all the ingredients over time. Earth Fare near my house actually sells every item in the recipe, except for the essential oils from
dōTERRA
. You can also find several of these items on Amazon.
Look at that beautiful bees wax bar. Oh, the possibilities! I still have a ton of bees wax left even after making ten tubes of chap stick. (You don't need the Grapeseed oil for this recipe.)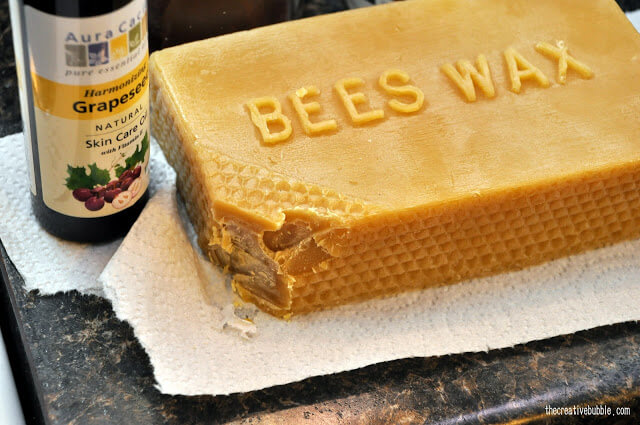 I ordered ten new chap stick tubes on ebay.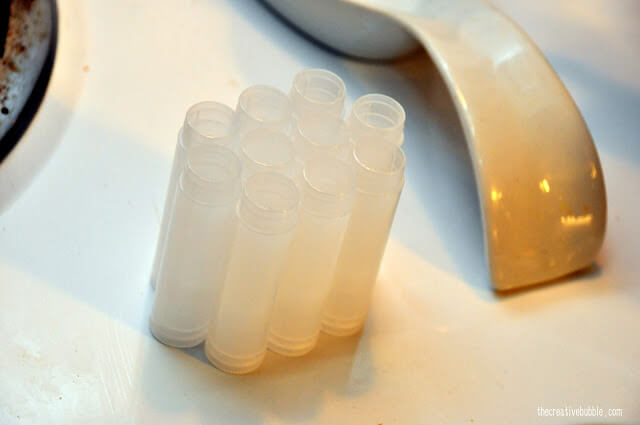 Chocolate Mint

and

Chocolate, Wild Orange

Lip Balm Recipes
Fills 10 regular size chap stick tubes
Ingredients:
Directions:
Place the cocoa butter in a double boiler, and add the coconut oil. Heat over
very
low heat for twenty minutes, stirring occasionally. Add the beeswax and stir well. After the beeswax has completely melted, remove the mixture from the heat and add the honey, vitamin E, and cocoa powder, whisking well the whole time. Divide the mixture into two parts. Be sure that you transfer to a warm dish of some sort or the mixture will begin hardening too quickly. Work quickly after dividing mixture. Now, add three drops of Peppermint oil to one half and five drops of Wild Orange oil to the other half. After everything is incorporated and smooth, transfer to lip balm tubes or tins and allow to set for 3 hours.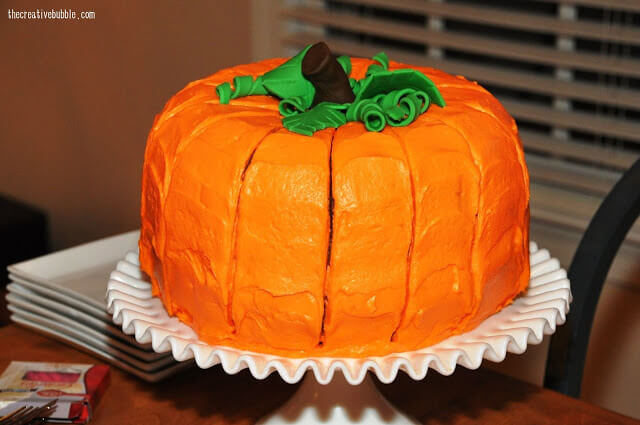 Melting the beeswax into the coconut oil and cocoa butter.
Before you run into a bind like I did, plan what you will use to pour the chap stick into the tubes or tins ahead of time. I used a funnel and well...
this happened
. There are chap stick making tools available to prevent this! ...but it was pretty easy to clean with a dry paper towel. On the other hand...do not try to wash your beeswax covered dishes with water and detergent! I spent forever trying to get the oil off. Turns out it is best to wipe everything down with a dry paper towel, then wash with soap and water.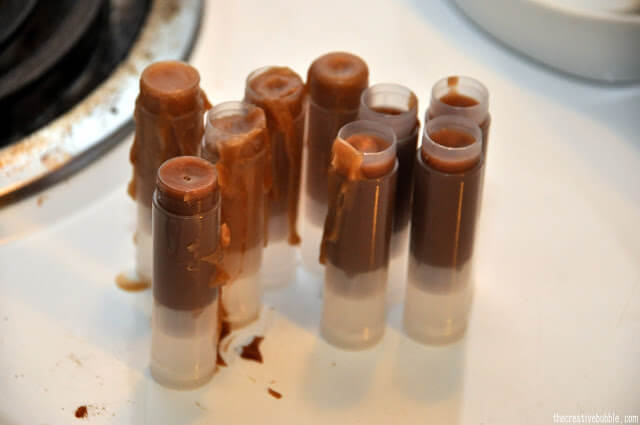 While you wait and wait for the chap stick to fully set, try to avoid touching it, because it will take the sheen look off the top.
Once it hardens, you can play around with labels. I used some I had lying around from another project. They were the perfect size.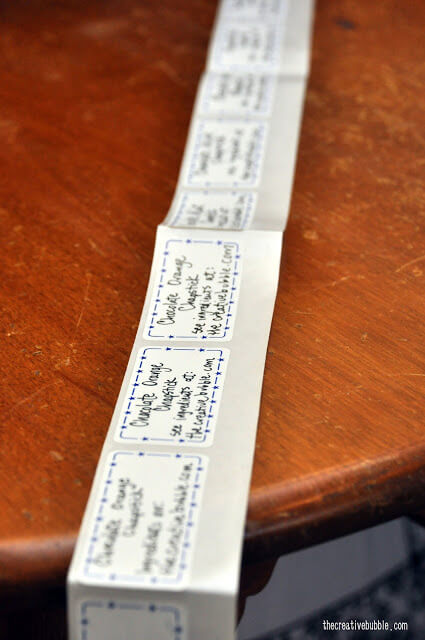 This recipe made ten lip balms. I am giving nine away as Christmas gifts, and I kept one for myself. I couldn't stand not having one, too! I love it!
I think this project was pretty easy. The hardest (and funnest part!) was deciding on flavors.
Which kinds of chap stick have you made?
This post was featured on: