While decorating this past Christmas, I was left with three homeless stockings and stocking holders. We don't have a fireplace at our "new"
house
, nor did we have any shelves high enough to prevent our then seventeen month old from pulling stockings down all. day. long.
The solution: to build a couple of shelves to create a faux mantel
Michael cut, stained, sealed, and hung shelves from an extra piece of large plywood we had in our garage. It was a simple and inexpensive project, but adds so much to our home! It gives us a great place to add holiday decor and family photos. I love having a place to put decorative breakables that Levi can't reach.
If you want to create extra shelving in your house too, all you have to do is:
-purchase pre-cut and pre-finished wood shelves (at Lowe's and Home Depot)
OR
-make them from plywood using:
a ruler
sandpaper or a sander
a saw
stain or paint
finishing product like tung oil or polyeurethane
...and hang them using:
a level
screws
brackets (I found the swirly brackets at Lowe's.)
Here is a picture of the sad, boring wall
before
the shelves: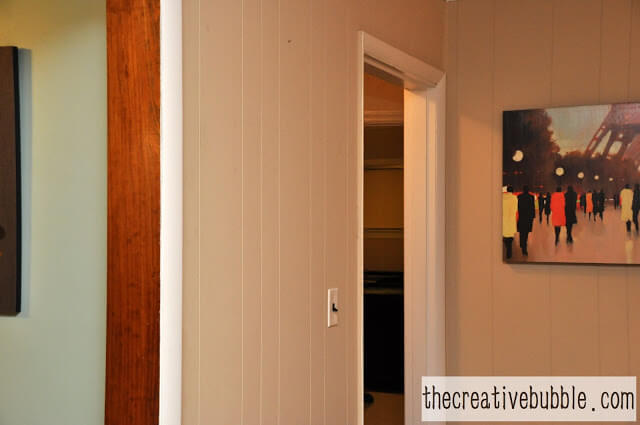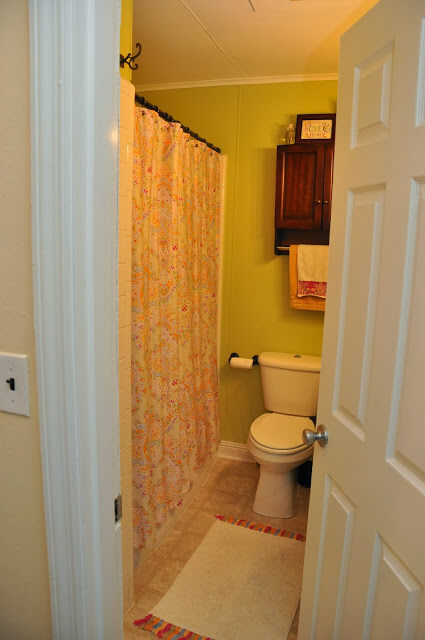 I love the color of this stain: Moorish Teak by Tzar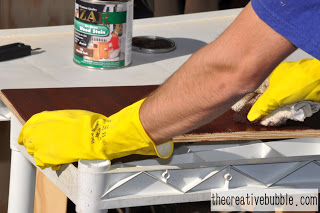 This is how the shelves looked with our stockings at Christmas. Yay!!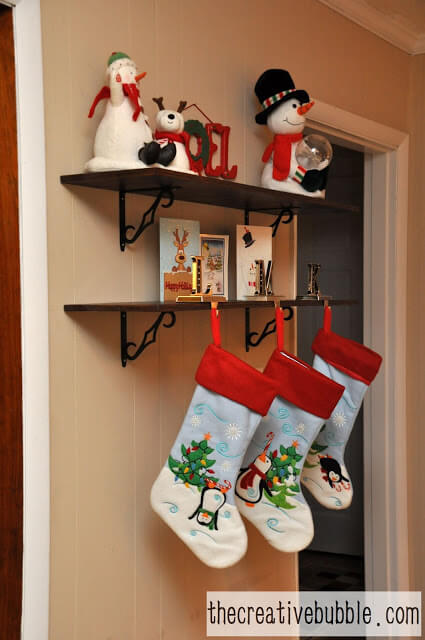 ...and here is how I'm enjoying the "mantel" now. It will be fun to decorate it for each holiday.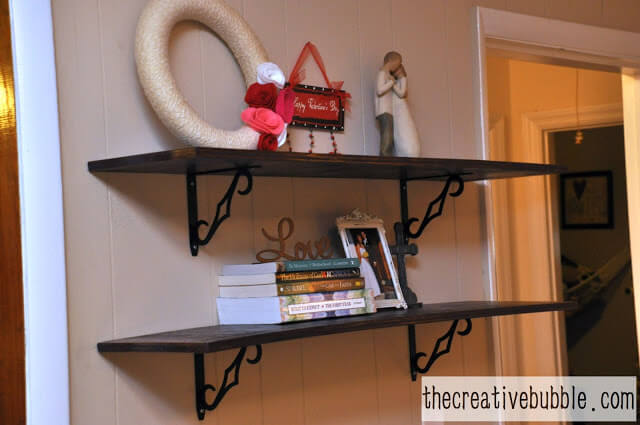 We've done quite a few updates on our
first house
since we moved here in May 2012. I am excited to share them on here! We still have a lot to do, and will be getting to work updating the
kitchen
and bathroom this Summer. It's going to be a lot of work, but will be so nice to have an updated space! I love witnessing the before and after.
For an idea, here is how our beautiful, 70's bathroom looks now. The walls are made of Formica and the toilet is basically hugging the vanity. Hopefully the "after" pictures will be much different than this!