I become a little obsessed with anything chai flavored when Fall comes around. I think it's the cardamom that I really like. My husband and I found a bag of it in an Indian store for a really good price, and it has lasted us a long, long time. We actually got several spices there for much less than they usually cost at the grocery store. I'm talking cinnamon sticks, whole nutmeg, saffron, etc... Anyway, these cookies are spicy, but not in the hot spicy way. They are loaded with lots of delicious Autumn flavors. I found this recipe on mybakingaddiction.com, then modified only a couple of things...and added a simple caramel icing.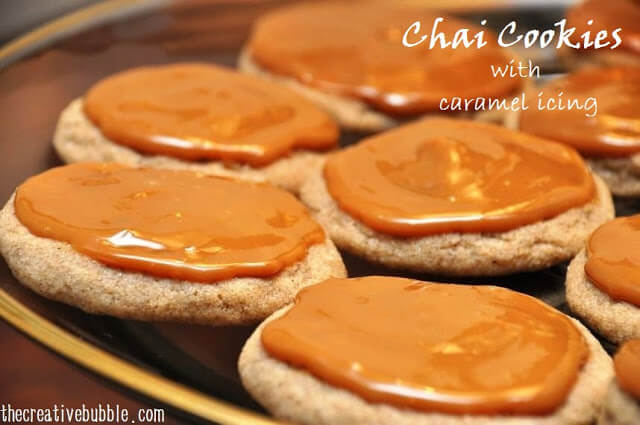 Makes approximately 3 dozen cookies

Ingredients:
14oz can sweetened condensed milk
2 3/4 cups all-purpose flour
1 teaspoon baking soda
1/2 teaspoon baking powder
1/4 teaspoon salt
1 3/4 cups white sugar
2 teaspoons ground cinnamon
1/2 teaspoon ground ginger
1 teaspoon ground cardamom
1/2 teaspoon ground allspice
1/4 teaspoon finely ground black pepper
1 cup butter, softened
2 eggs
1/2 teaspoon vanilla extract
Directions:
Caramel Icing:
Simply boil the sweetened condensed milk can for four hours on med-high. Be sure to refill the water, so that it's always covering the can completely. Allow can to cool before opening. You magically have caramel icing! Some people do not like this method for safety reasons during boiling. Please do this at your own risk.
Cookies:
1. Preheat oven to 350 degrees. Line a baking sheet with parchment paper; set aside.
2. In a large bowl, sift together flour, baking soda, baking powder and salt. Set aside.
3. In a medium bowl combine sugar, cinnamon, ginger, cardamom, allspice and black pepper. Remove 1/4 cup of the sugar-spice mixture, set aside to reserve for rolling the cookies.
4. In the bowl of a stand mixer fitted with the paddle attachment or in a large bowl with an electric mixer, beat the butter and sugar-spice mixture until light and fluffy, about 3 minutes.
5. Beat in eggs and vanilla extract, combine until fully incorporated.
6. Slowly blend in dry ingredients mixing until just combined.
7. Using a small scoop (2 teaspoons) roll dough into balls and then into the reserved sugar-spice mixture. Place dough balls on prepared baking sheet about 1 1/2 inches apart.
7. Bake in preheated oven for 8 to 10 minutes.
8. Let stand on baking sheet two minutes before removing to cool on wire racks.
9. Allow cookies to cool completely, then ice a thin layer of caramel straight from the can.
Store cookies in an airtight container in the fridge for up to three days.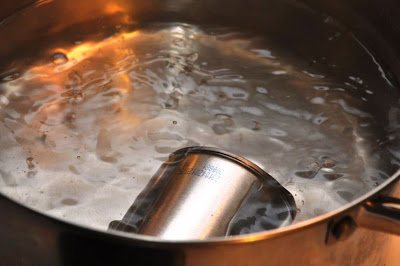 Boiling sweetened condensed milk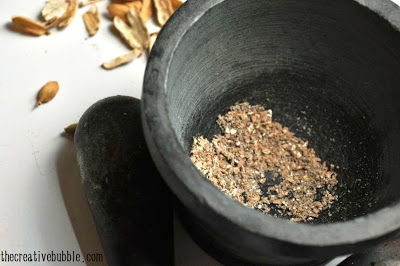 I crushed the cardamom seeds the old fashioned way. I love using this thing! It makes me feel so primitive.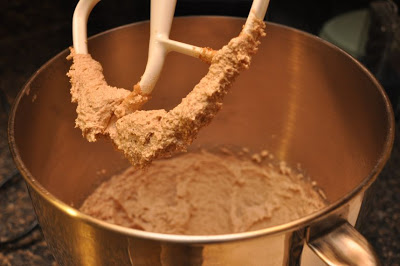 I would love to eat this cookie dough, but raw eggs and pregnancy don't get along.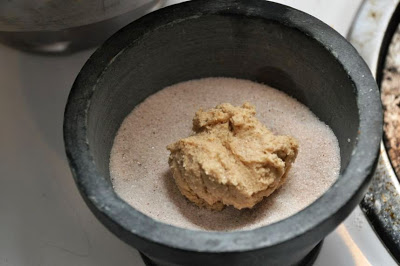 dipping a dough ball in the sugar mixture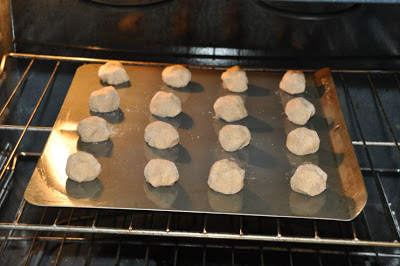 ...ready to bake!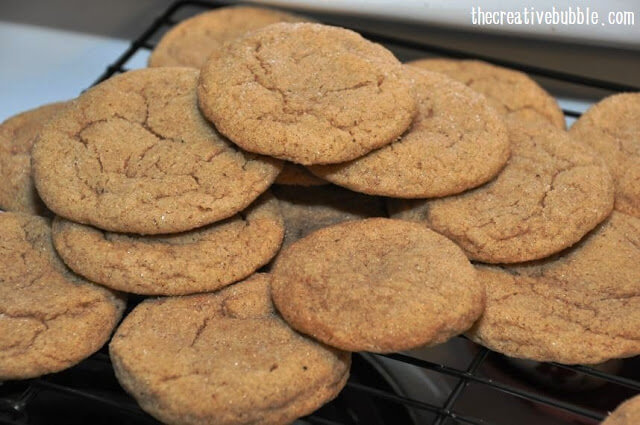 These are good with or without the caramel icing. I love the crispiness that the sugar coating adds.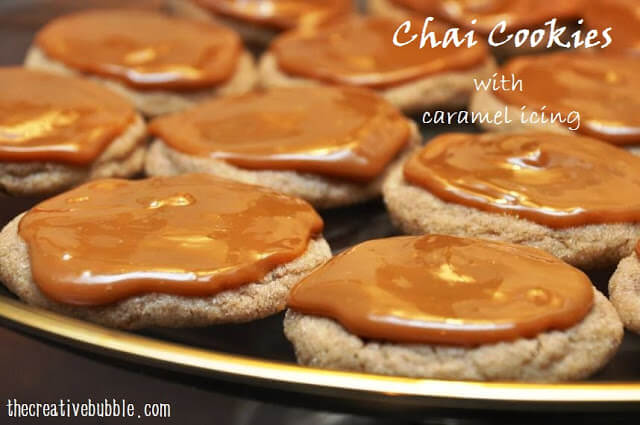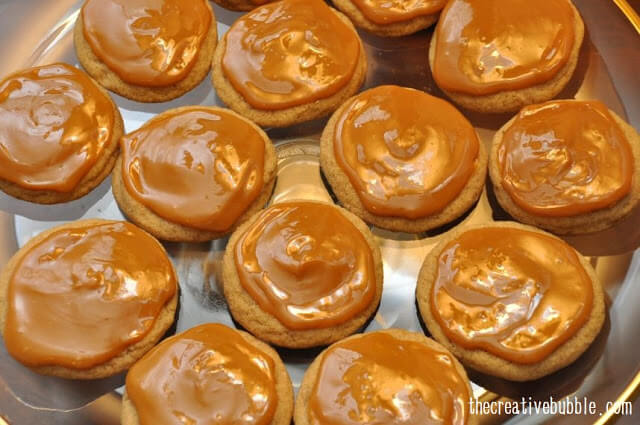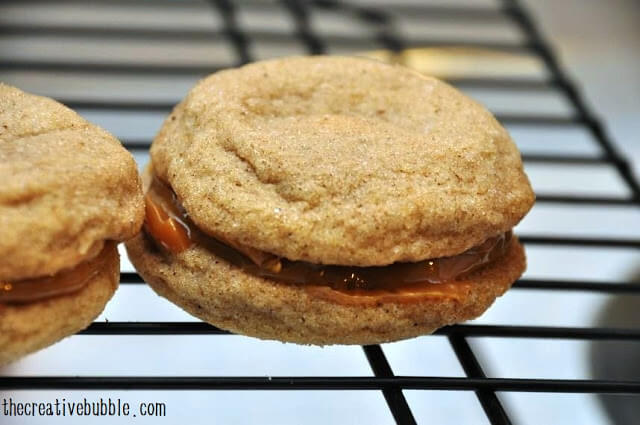 I had a couple of extra cookies and some extra caramel, so I made these cute little chai caramel cookie sandwiches.
These cookies go so well with a big glass of milk!
Linked up with:
The Frugal Girls