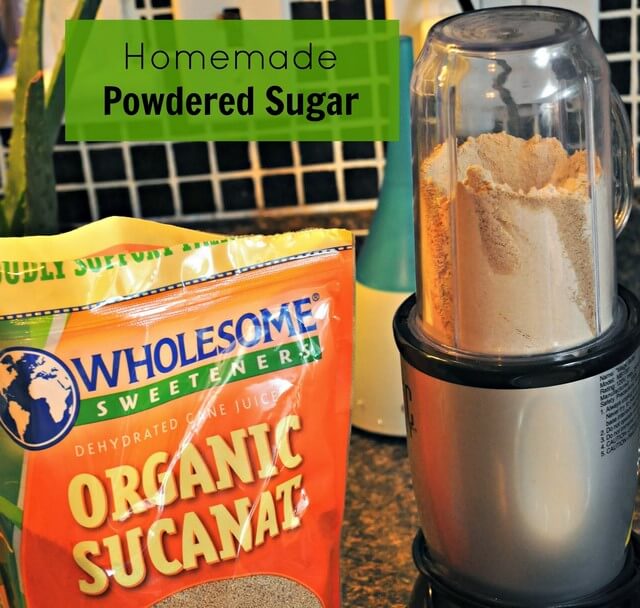 As you may all know, I have a serious sugar addiction that I am battling. I give up sugar one week, then I'm back on it the next! So, if I get to eat sugar, I'm at least trying to eat unrefined instead of white, refined sugar.
This recipe is insanely simple. It's not even really a recipe.
To make homemade powdered sugar
, all you have to do it to put a granular,
unrefined sugar
, such as sucanat, coconut sugar, etc. into food processor, then blend it until it's smooth and powdered.
That's it!
The color of your sugar will vary based on which type of unrefined sugar you choose. Most of them will turn out looking
slightly brown
. I tried to use mine in a frosting recipe, but it looked like a gross chocolate frosting without chocolate. What good is that! You may as well go ahead and add the
chocolate
, so I did.
You can use this homemade powdered sugar in
SO many
recipes!