Brie, how I love thee.
I went to a Thanksgiving potluck recently, and wanted to make something with cranberry sauce. I found this recipe in one of my favorite cookbooks (Cupcakes, Cookies, and Other Tempting Treats). There was no way I could pass up trying it!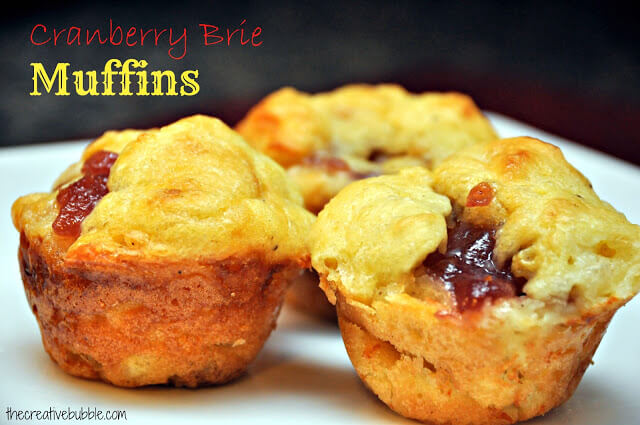 Ingredients:
6 T butter (melted and cooled) or sunflower oil plus extra for greasing
2 C all-purpose flour (or gluten-free flour)
1 T baking powder
1/2 tsp baking soda
1/4 tsp salt
pinch of freshly ground pepper
5.5 oz/150 g Brie, finely cubed
2 eggs
heaping 1 C plain yogurt or kefir
4 T
Pacific Natural Foods Organic Sauce, Whole Berry Cranberry, 15.6 Ounce (Pack of 12)
Directions:
Preheat the oven to 400
°F. Grease a 12-hole pan (or a 24-hole mini muffin pan). Sift together the flour, baking powder, baking soda, salt, and pepper to taste into a large bowl. Stir in the Brie.
Place the eggs in a large bowl and beat lightly, then beat in the yogurt and butter. Make a well in the center of the dry ingredients and pour in the liquid ingredients. Stir until combined; do not over mix. Spoon half of the batter into the muffin pan. Add a teaspoon of cranberry sauce to the center of each, then spoon in remaining batter.
Bake in the preheated oven for twenty minutes, or until well risen, golden brown, and firm to the touch. Let cool in the pan for five minutes, then serve warm.
Notes: I used kefir, and it came out great! Don't get impulsive and add a pinch of allspice like I did. It would have been better without it. I put a little more cranberry sauce in each muffin than it called for, and I'm glad I did. It made them more moist.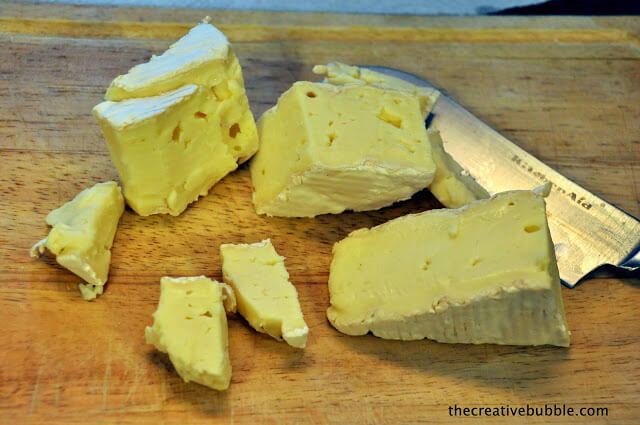 cubing the brie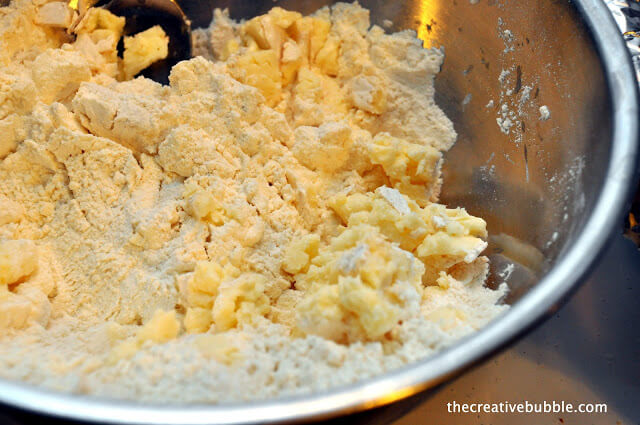 mixing brie with flour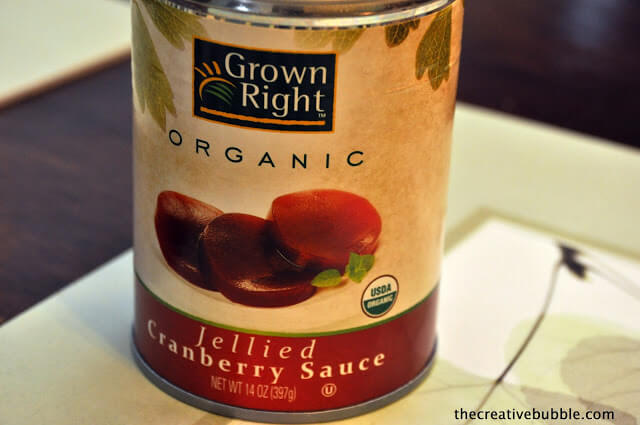 This says Thanksgiving to me.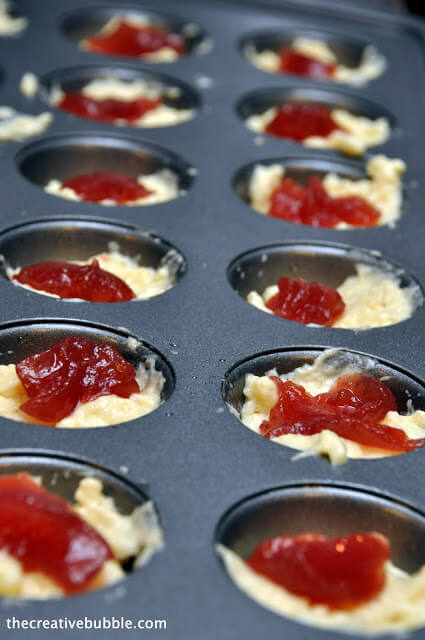 filling the muffins with cranberry sauce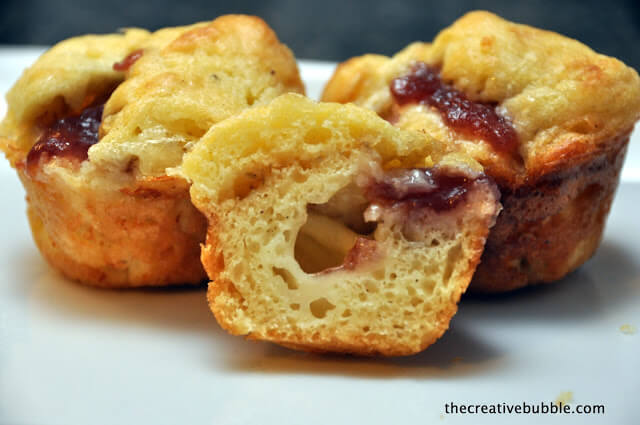 Do you have a favorite recipe using Brie?
Happy Thanksgiving!