My sister pinned a recipe on Pinterest in the Fall for a
salted caramel hot chocolate mix
. It sounded very interesting, so I wanted to try it for Christmas gifts this year. The directions were a little intimidating at first, because I was used to making
hot chocolate
mixes that required little effort and definitely no cooking.
The result was well worth the extra effort. We liked it a lot more than than the malted hot chocolate mix I made last year (not even going to share that recipe!). Maybe someday I'll come up with a good one for that.
This recipe has been adapted from the original recipe at phenomemom.com.
Ingredients for the Caramel:
How to Make the Caramel:
Line a large baking sheet with parchment paper, set aside.

Place the sugar in a large heavy pan or large skillet, nonstick if possible.

Melt the sugar without stirring over medium heat.

Once the sugar starts to melt, swirl the pan a bit to melt the sugar melt and not burn. It will become a deep amber color after about 15 or 20 minutes.

Remove the pan from the heat and add the vanilla carefully.

Whisk the mixture until the caramel is smooth again.

Immediately and quickly pour the caramel onto the lined baking sheet and allow it to spread without touching. Set aside and let the caramel harden—1 hour at least.
When you are ready to make the mix, use the back of a large spoon to tap the caramel several times into small broken pieces, small enough to fit into the tube of a large food processor. Turn the processor on, and while running, feed the caramel pieces into the tube so the processor pulverizes the caramel into a fine powder. Keep adding a few pieces at a time until it is all powder (there will be a cloud of caramel dust in the bowl and floating up out of the tube). Once it is done processing, turn it off and follow the steps below to make the mix.
Chocolate Mix Ingredients:
Instructions for Making the Mix:
Add all the ingredients, except the chocolate, to the food processor.

Process the mixture until smooth.

Add the chocolate to the bowl and turn the processor back on.

Let it run until the chocolate has been ground into a fine powder mixed with everything else.
Serving Directions:
To mix the drink, add 3 tablespoons of mix to 1 cup of hot milk. Stir or whisk well. Serve with marshmallows or top with whipped cream (my favorite!).
Store in an airtight container in a cool, dry place.
If giving as a gift, a half-pint size canning jar will fit about 5 ounces of mix. This recipe makes 2 1/2 lbs of mix, so it's enough for 8 jars.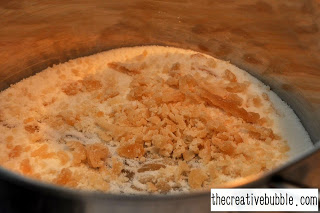 This is how the melting sugar will look at first.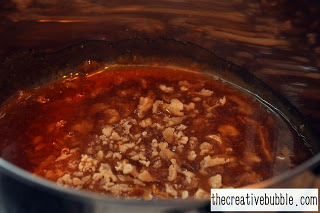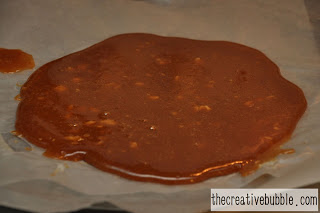 now waiting one hour for caramel to harden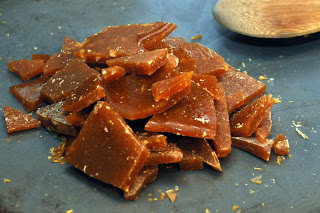 broken caramel pieces, ready for the food processor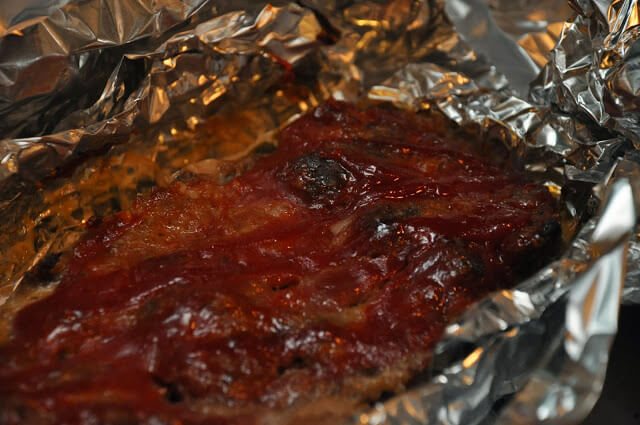 after processing the caramel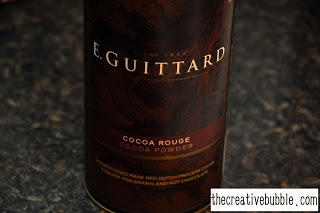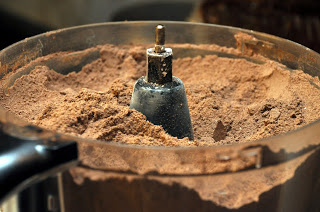 the final mix after adding all the ingredients
I gave these bags away as gifts this
Christmas
. We saved a bag for ourselves, too. It is
delicious
!