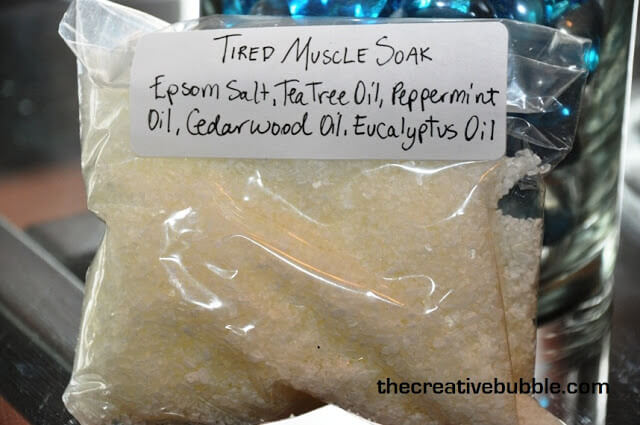 1 Cup Epsom Salt
½ Cup Sea Salt
3-5 Drops of Malaleuca Essential Oil
3-5 Drops of Peppermint Essential Oil
3-5 Drops of Cedarwood Essential Oil
3-5 Drops of Eucalyptus Essential Oil
1-2 Drops Yellow Liquid Soap Dye (optional-found at craft stores)
Pour Salt into a medium mixing bowl. Slowly drop essentials oils in one drop at a time. Add one drop of yellow dye, stirring salt quickly (it may adhere to some pieces of salt more than others…you can fish those out). I was going for a very light yellow color. Add another drop or two until you reach the color you like. Pour into containers.
How to order essential oils:
If you are looking for essential oils, I recommend using doTERRA's certified, pure therapeutic grade oils. You can find them at
my doTERRA store
. If you'd like to receive wholesale prices, 25% off retail, please comment below or email me, and I can help you sign up.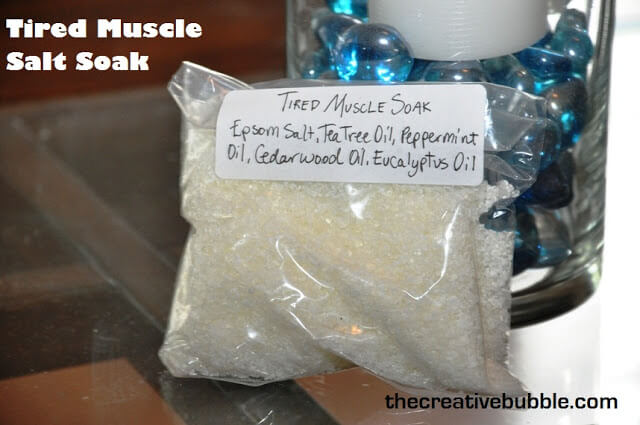 You can find containers for bath products at thrift stores, craft stores, or the grocery store (mason jars work). I found these bags at Hobby Lobby and used a 40% off coupon I found online.
For Christmas gift ideas, take a look at the other items that went into these
gift baskets
:
Orange Almond Bath Fizzies
Peppermint Bath Fizzies
Lavender Bath Salts
Citrus Brown Sugar Scrub
Shea Butter Chai Tea Exfoliant Bar
Refreshing Shea Butter Soap