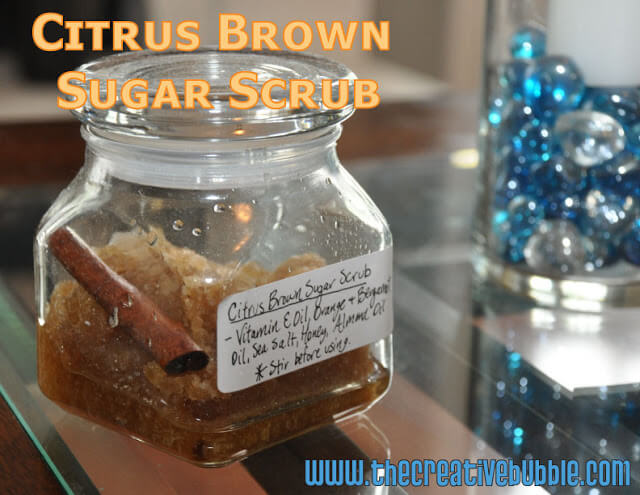 This scrub was part of a bath gift basket I made for family members for Christmas. It has gotten good feedback so far! It really softens your skin and smells incredible.
For gift ideas, take a look at the other items that went into these
Gift Baskets
:
Peppermint Bath Fizzies
Tired Muscle Salt Soak
Lavender Bath Salts
Orange Almond Bath Fizzies
Shea Butter Chai Tea Exfoliant Bar
Refreshing Shea Butter Soap
Ingredients:
2 Cups Organic Brown Sugar
½ Cup doTERRA Fractionated Coconut Oil (you can use a light olive, grapeseed, almond, or sunflower oil)
¼ Cup Honey
5-10 Drops Wild Orange Essential Oil (You can also use "Citrus Bliss", a doTERRA blend.)
5-10 Drops Bergamot Essential Oil
5-10 Drops Almond Oil
10 Drops Vitamin E Oil (or break open a Vitamin E Capsule)
Place the brown sugar in a medium bowl. Mix in the oil, then stir. Then, mix the honey and stir. Add the essential oils slowly until you reach a scent that you like. Add the vitamin E oil. I dropped a cinnamon stick in to make it look pretty. That's it! Stir well before use.
How to order essential oils:
If you are looking for essential oils, I recommend using doTERRA's certified, pure therapeutic grade oils. You can find them at
my doTERRA store
. If you'd like to receive wholesale prices, 25% off retail, please comment below or email me, and I can help you sign up.
You can find containers for bath products at thrift stores, craft stores, or the regular grocery store (mason jars work).