I went to Guatemala in 2007 with friends and went back again in 2008 with a friend and my boyfriend (now husband). Michael proposed there on my birthday at a beautiful place called
Casa del Mundo.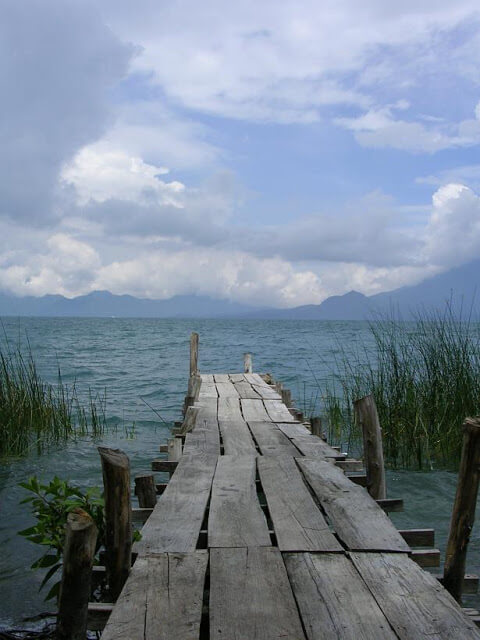 standing in front of Lago de Atitlan
I discovered that you do lots of laying around in hammocks when you go to Guatemala for vacation. (Also, when you go there on vacation, you probably feel as bad as I did when I had to say "no" to all the people who asked if I was there for a mission trip!) Then, you go home and crave a part of the experience you had. The second time we went, I spent a good bit of time walking around clusters of little shops, hoping to find a good hammock to take home. By good, I mean inexpensive (and most everything is!). We only spent about $8-$10 per night at most places we stayed.
They had the best chocolate milk shake I've ever had. Michael is fake drinking this...he and chocolate aren't really friends in real life.
They also had the best guacamole, crepes (lemon and powdered sugar), and hummus I've every tasted. I know...crazy, right?
We rode on a small boat with a guy who was lugging around four giant bags of avocados to ship to the US. Must be nice to get them for free!
crawling into Mayan ruins...I think I almost got in trouble by the temple guards
I had to do some reminiscing. Anyway, I did find a hammock. It had been hanging out in a cedar chest for four years until today. FINALLY, I have space for it at our new house. Yes everyone, it was an exciting day here.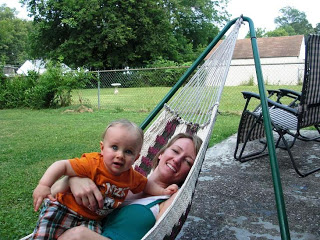 I don't do much traveling anymore, so this is going to be a great getaway in our backyard. Pulling it out of the chest reminded me of how much things have changed. I never imagined that the first time I sat in it, I'd have a sweet baby boy with me. Levi loved it!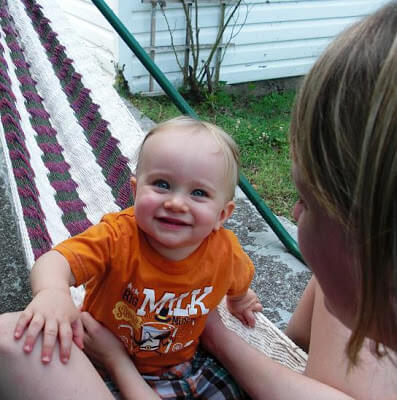 Michael and I always say that maybe "someday" we will go back to the place where we got engaged.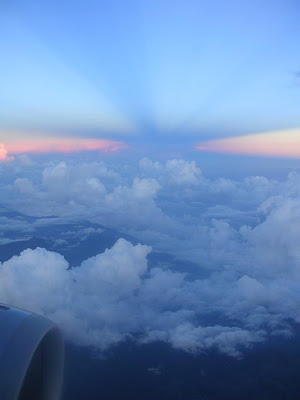 the plane ride home...adios Guatemala!