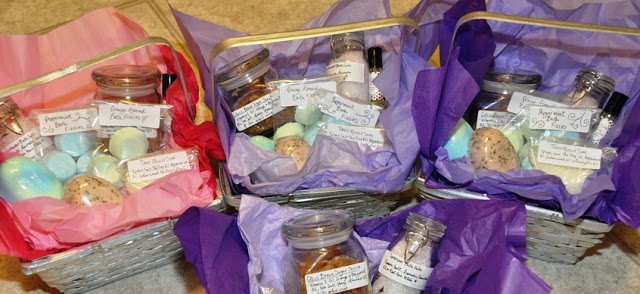 For Christmas presents this past year I decided to make bath goody gift baskets for friends and family.
Some of these items varied in difficulty and price, but they were all pretty easy for the most part. The hardest part was finding the time to make so many different items. I must have been imagining I was a childless woman when I went out and bought the supplies for all of this!
My baby boy got a lot of "daddy time" before these baskets were finally completed, and our kitchen looked like a bomb had exploded pastel bath fizzies everywhere. Don't let this deter you though. I had fun destroying my kitchen, and it was well worth the risk when I watched everyone open their baskets. I know it made them feel special that I took the time to put these together for them.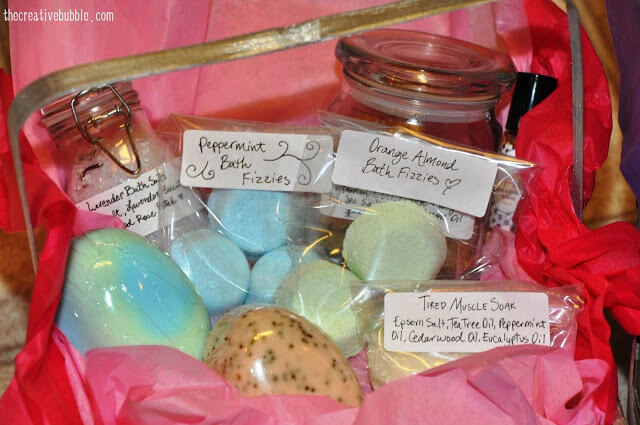 The baskets were from the dollar store (They have tons to choose from!). I just used tissue paper inside, then wrapped them in cellophane with a raffia bow. I found the labels at Kroger.
Most of the jars and bags were from Hobby Lobby.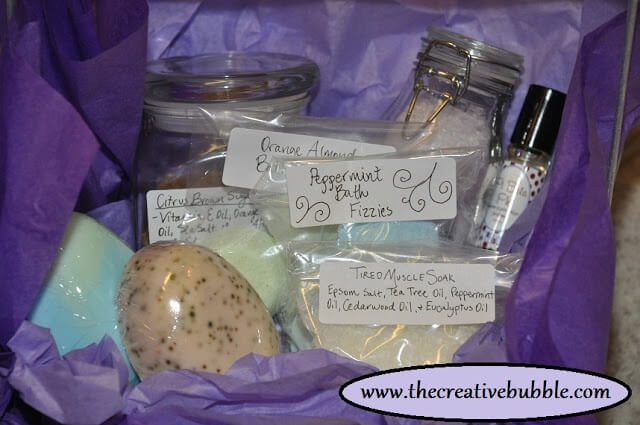 I recommend using doTERRA essential oils to add natural fragrance to the gift basket items. You can find my
doTERRA store here.
Please let me know if you have any questions about any of the products or about how I used them in these gift baskets. I might even add some bottles of essential oils to these baskets if I were to do it again. I think the "Serenity" blend, "Balance" blend, and "Frankincense" would be lovely additions.