I think it's so fun to mix essential oils together to come up with a really nice scent. I recently came across crunchybetty.com's tutorial on making solid perfume, and decided I must try it! They will be
Christmas gifts
this year.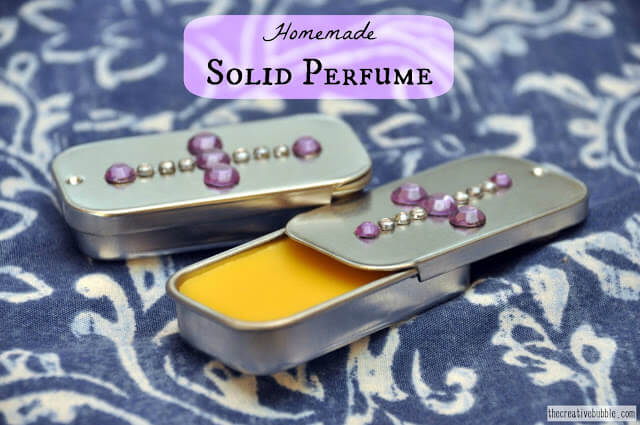 First, I'll tell you where I found the tins, because that was a journey in itself.
http://www.elementsbathandbody.com/50-oz-Slide-Tin-pr-1097.html
This site has really cool bath and body product packaging. I just love the little tins! You can decorate them however you want or leave them plain. They were only $.55 each. I found the sticky-backed gems at a local craft store.
Making the Perfume
I would rate this project as being
easy
.
Ingredients:
(5 Bars) 100% ORGANIC Hand Poured Beeswax - 1oz each - Premium Quality, Cosmetic Grade, Triple Filtered Bees Wax
Carrier Oil (such as olive, jojoba, almond, grapeseed, etc...)
-approximately 40% beeswax to 60% carrier oil is a good rule of thumb
dōTERRA Essential Oils (of choice)
Containers (You can also use lip balm containers.)
Directions:
First, you will want to
test
out several essential oil blends until you come up with one
you like
. Use approximately 45 drops of essential oil per 4 tsp solid perfume base. It's a really good idea to measure out how much essential oil you will need, then go ahead and premix it, so it's ready before you even start melting the beeswax.
Next, melt the
beeswax
on very low heat in a double boiler. I just used a glass bowl over a small saucepan filled with water. Maybe I'll get a double boiler for Christmas this year :)
Once the beeswax is almost all the way melted, stir in the carrier oil. Keep it on the heat, while stirring until everything is melted.
Be prepared to work quickly for this next part, because the mixture will harden very soon after it's removed from heat.
Remove mixture from heat, then pour in your essential oil blend.
Next, pour the perfume mixture into your containers. This part was
so exciting
for me! I couldn't wait to smell the final product. After about 10 minutes, the perfume will be completely set up.
Try it on, and see if you like it! If you don't like the final product, you can always use something to get it out of the containers, then reheat it (being sure to not leave it on the heat past the point that it is melted, so you don't lose any essential oils to evaporation). You can always add more essential oils to the mixture if you need to.
I was testing out the oils on a paper towel. Our home smelled like insane after all this mixing!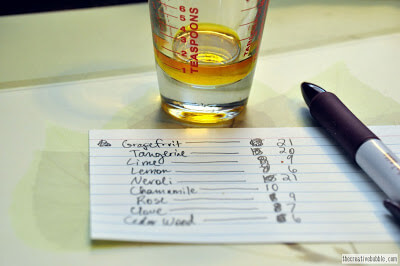 I finally settled on some
crazy concoctions
. (I made two different perfumes.)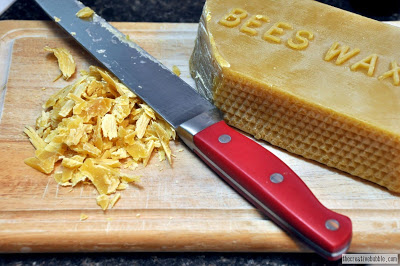 slicing the beeswax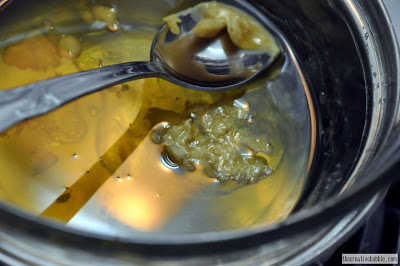 melting the beeswax
adding the essential oils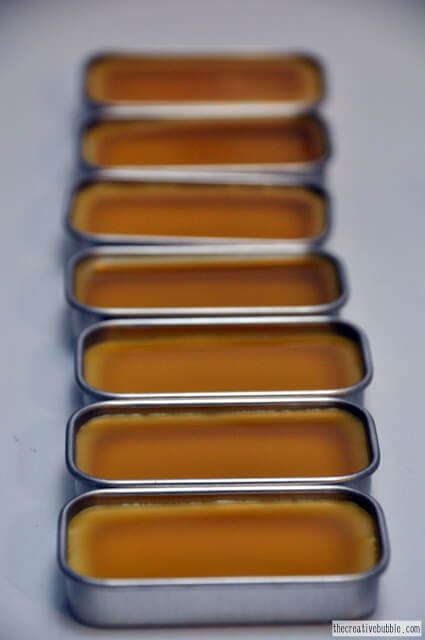 waiting for the perfume to harden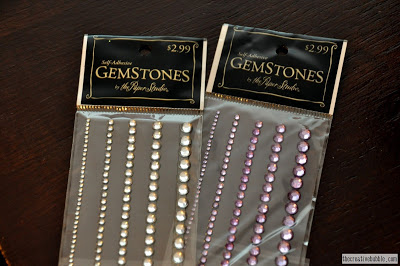 These are the little jewels I used to decorate the tins (found at Hobby Lobby).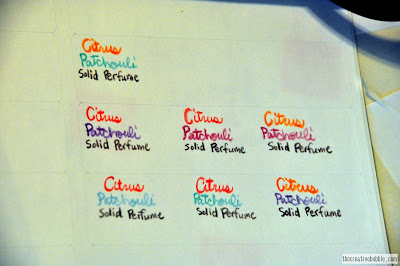 labels for the tins
My final scents were Lavender Citrus Rose and Citrus Patchouli. I added patchouli to the second perfume at the very end, and my oh my...it was strong! That's why it deserves a spot in the perfume title :) I really liked grapefruit and rose together, too, but didn't do that combo.
I also tried (and did not like) these combos:
lime, rosewood, and rose
orange, ylang ylang, and cedarwood
tangerine, rosewood, and rose
The
hardest part
of this whole project was coming up with a blend of oils that I liked. It's
super fun
too though!
dōTERRA essential oils blends
are incredible, but I also like creating my own from their single oil selections. Oh, and another difficult part was washing everything the beeswax touched. Soap and water just don't cut it. Get as much out while it's still warm, or reheat everything just to clean it. Simply wiping everything off with a paper towel, then trying to wash it made it so much easier.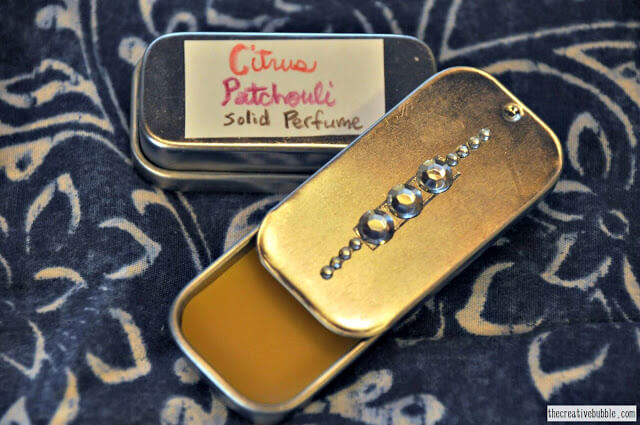 If you make your own perfume, I'd love to hear which scents you choose!
If you're looking for gift ideas, check out the
bath gift baskets
I made for Christmas last year, and the
chocolate lip balm
(chocolate mint & chocolate orange) I made this year.