This is a buttery, chocolaty, not overly sweet, delicious, fudge icing!
It took me a while to find the
perfect
chocolate icing. My search ended when I finally conquered this recipe. Now it's definitely my go-to-chocolate-icing.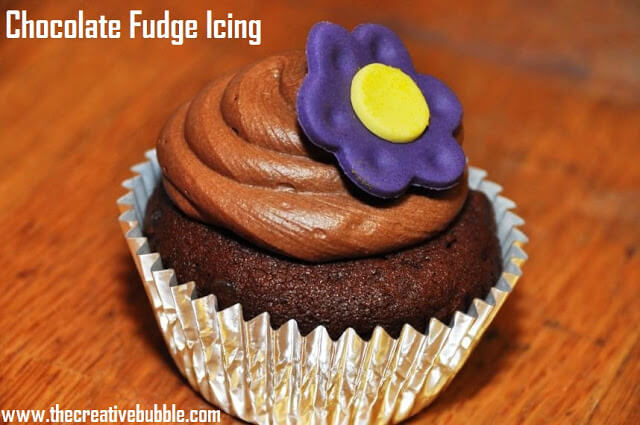 Ingredients:
1 C softened butter
1/3 C unsweetened cocoa powder
4 C powdered sugar
2-6 T milk (depending on desired consistency)
1/2 C hot fudge topping
1/2 C melted (and slightly cooled) chocolate
Directions:
Cream the butter by itself for about two minutes.
Sift the cocoa and powdered sugar together.
Slowly add the sugar and cocoa to the butter, alternating with the milk.
Add melted chocolate and fudge topping until smooth and creamy.
The final product is a creamy, semi-thick icing. You can make it thinner by adding more milk and/or less powdered sugar. It will get a fudge like consistency as it sets on the cake, so if you plan to decorate, try to do it as soon as you ice it.
This is a chocolate cake with chocolate fudge filling and icing. It has Hershey's cookies & cream and chocolate disks around the border. Super chocolaty!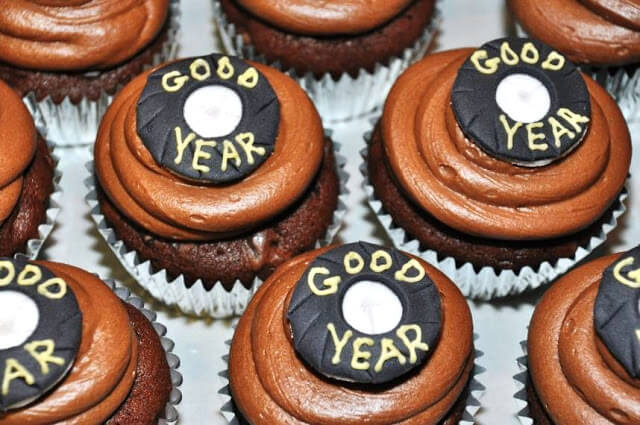 The Good Year tires are made from fondant. The cupcakes are a chocolate chip cake recipe that I just love. I will post that recipe soon!