It's not a very Summery recipe, but...my husband came down with what seems like a cold yesterday, and he wasn't in the mood to eat anything today except POTATO SOUP. We couldn't find a good recipe for it, so I decided I needed to call the
best
potato soup maker in the world...my grandma. She was sweet enough to give me the entire recipe over the phone. I'm so glad she did, because it was incredible as always! Thanks Granny!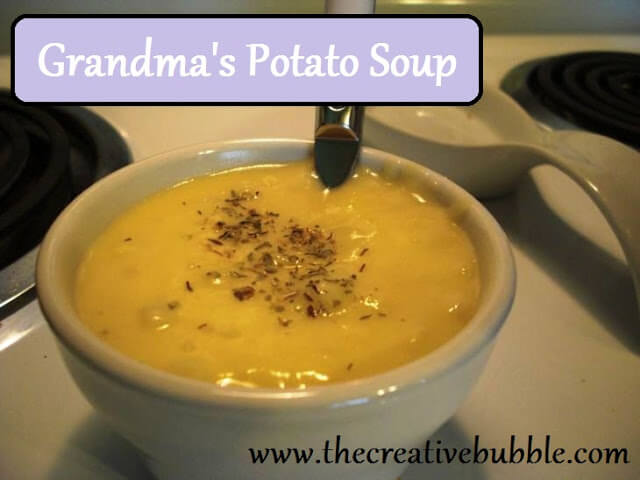 Ingredients:
1 LG onion
3/4 C celery
1/4 C butter
5 C peeled, chopped potatoes
3 C water
3 C milk (divided)
4 tsp chicken bouillon powder
1/2 tsp salt
1/2 tsp pepper
1/4 C flour
4 C shredded cheddar
1/2 C cooked and crumbled bacon
Directions:
-Saute onion and celery in butter.
-Add potato and water. Boil, then bring to a simmer for 15 min.
-Stir in 2 C milk, bouillon, salt, and pepper.
-Combine flour with the rest of the milk until smooth.
-Stir into soup, then bring to a boil for two min. until thick.
-Reduce heat, then add cheese and bacon until melted.
We were out of celery and bacon :( but it was so good even without it.
We also used chicken broth in place of the water and bouillon.
I LOVE this soup!