We went to Seagrove Beach, FL this past week. It was really nice to get a break from the mundane lifestyle we have sunk into. After sitting on the couch for the last three months (1st trimester sleepiness), I was ready to do anything but that! I'm finally starting to wake up.
I had been counting down the days until Bug would get to see the ocean for the first time.
He loved the water, but wasn't sure about the sand.
He wanted to eat it, but didn't want to touch it.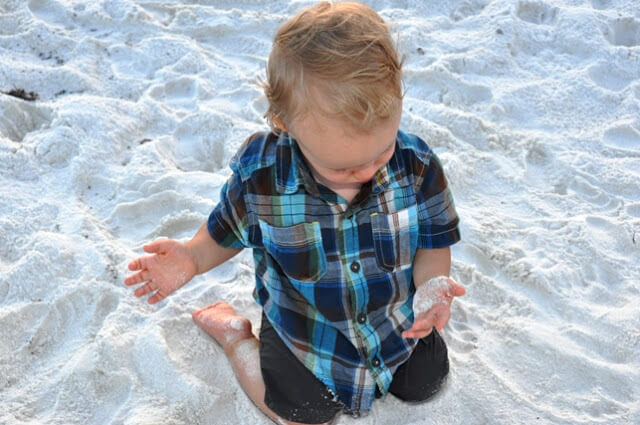 Hey, look, there's sand on my hand.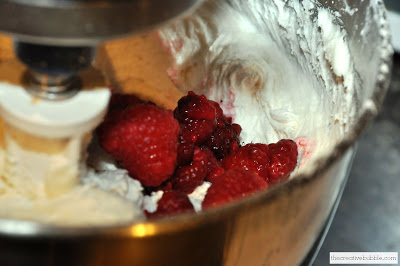 Wait, I don't think I want sand on my hand!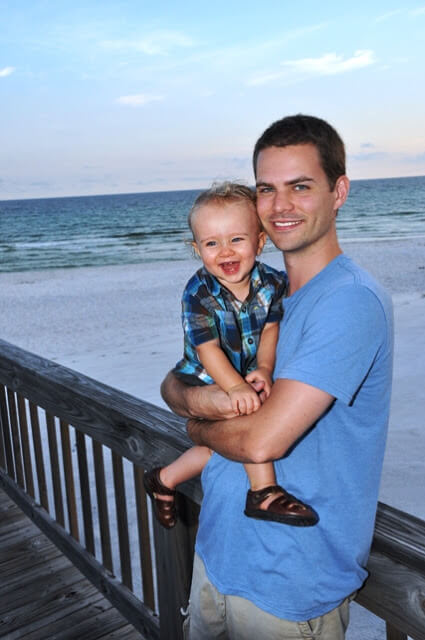 handsome guys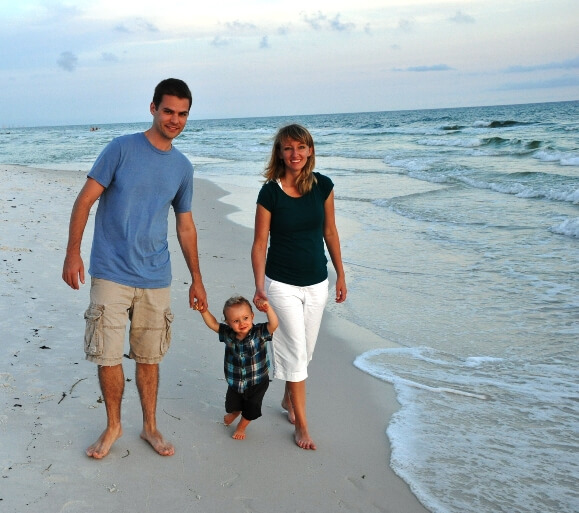 It was interesting to be at the beach during "Shark Week". We watched it every night. Thank goodness we didn't see the shark attack segment that showed them attacking in just three feet of water until the night before we left! We also got to be there during a meteor shower. It was magical to watch shooting stars while listening to the ocean.
Next Summer, we will have two babies to bring to the beach. That should be a lot of fun in a very busy way!