Should I be embarrassed about this? Hmm...I'm going to go ahead and say, "no way". This isn't the healthiest recipe I'll ever post. I blame it on my pregnancy.
I had some cookie dough ice cream in Florida last week, and couldn't get it out of my mind. I was cookie dough crazy! I ran into a picture of cookie dough truffles online, and
had
to make some of my own.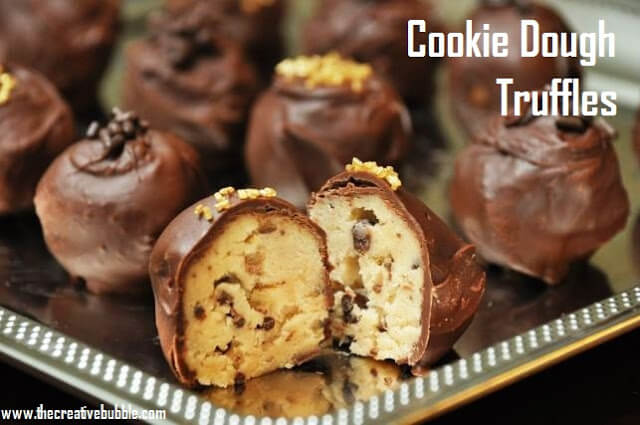 I used a recipe I found on bakerella.com, then modified it a little.
Makes appr. 15 cookie dough balls
Ingredients:
1/4 cup softened butter
1/8 cup white sugar
1/4 cup packed light brown sugar
1 tablespoons milk
1/4 teaspoon vanilla
1/2 cup all purpose flour
1/4 teaspoon salt
1/4 cup mini chocolate chips
1 cup dark chocolate chips (for coating)
Directions:
Cream butter and sugars with mixer until fluffy.
Add milk and vanilla while continuing to mix on low.
Stir salt into flour, then gradually mix into dough.
Add chocolate chips, mixing just until combined.
Place dough in refrigerator until firm enough to roll into balls.
You can use a melon ball scoop to ensure each ball is the same size.
Place on parchment paper, then freeze balls for about thirty minutes.
Heat chocolate in a double boiler.
Dip balls into chocolate, then place back on parchment paper.
Decorate the tops with sprinkles or sugar crystals (I used gold sugar crystals) before the chocolate hardens.
They last for up to a week in the refrigerator in an airtight container.
Now I just need someone to help me eat these!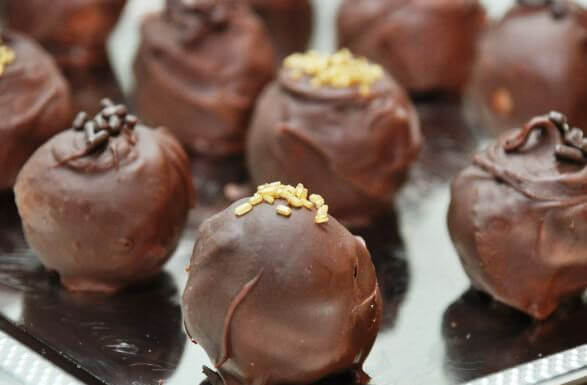 You can bake this dough on 350 until lightly browned. It turns out like a chocolate chip shortbread, because there is no baking soda or eggs.