This drink is
so simple
! Well, kind of. You first have to make or buy the chai concentrate. If you buy it, it's simple. If you make it, it's rewarding and even more delicious! Here is the recipe to make your own
Homemade Chai Concentrate.
Making an iced chai really just consists of
ice, milk,
and
chai concentrate
. It tastes best to me when I do a one to one ratio of milk to concentrate.
Of all of the chai recipes I've been playing with lately, this super easy drink is definitely one of my favorite recipes. I love to sit down at night after a long day and relax (while doing five thousand different things on the computer...which is still relaxing, sort of) with this drink.
You can also do a
hot chai
by heating up the same ratio of concentrate to milk, which would be so nice when it's cold out. I'll try that one tomorrow night.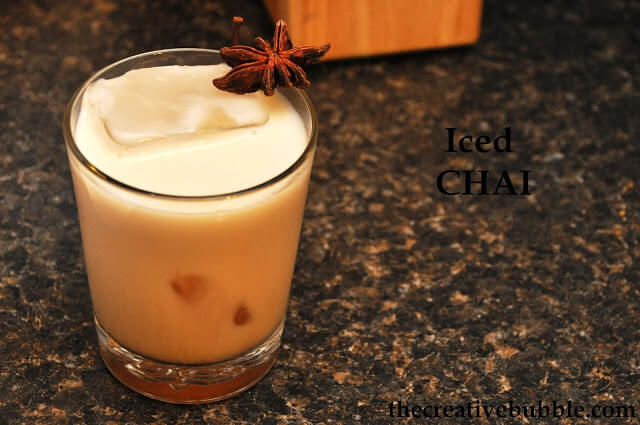 Here are my other chai recipes:
Chai Cookies with Caramel Icing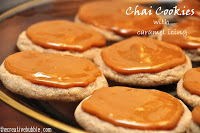 Chai Italian Soda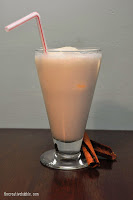 Homemade Chai Concentrate