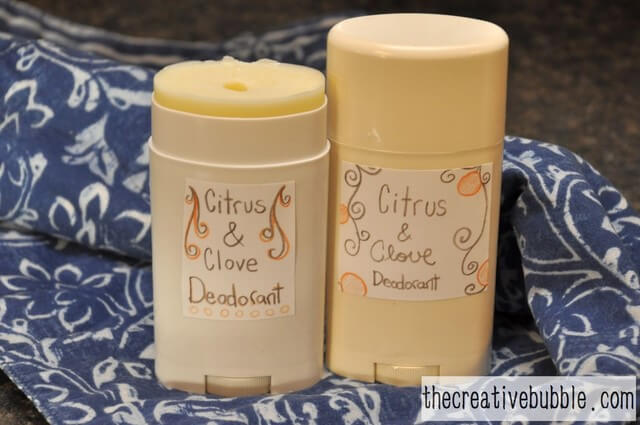 You may have heard that there's a link between antiperspirant and Alzheimer's disease. I heard about this in 2003, and it completely
freaked me out
! I switched to using deodorant without antiperspirant.
If you also use natural deodorant, have you ever had a hard time finding one that actually works!? I think I have the world's largest deodorant collection in my bathroom only because none of them really worked for me like the antiperspirants did. I literally tried about ten different brands.
Jillee, from
onegoodthingbyjillee.com
posted a great recipe for homemade deodorant that I figured was worth a shot. I altered the essential oils to get a citrus clove scent, which I love!
Ingredients:
1/2 cup coconut oil
1 1/2 Tablespoons beeswax pellets
1/2 cup baking soda
1/2 cup cornstarch
10 drops each of
grapefruit
and
wild orange
dōTERRA essential oils
5 drops of
clove
dōTERRA essential oils
The essential oils aren't necessary, but they are a nice touch! You can also use different ones like lavender or vanilla.
Directions:
Add the coconut oil and beeswax pellets to a small saucepan. Slowly melt over
very
low heat. Once melted, remove from heat and add baking soda and corn starch. Mix with a spoon until smooth and creamy in consistency, then add the essential oils and pour into your containers. Let stand to cool and solidify.
This recipe filled two regular size deodorant containers with a tiny bit left over.
You're able to use old, cleaned deodorant containers or use new containers (available online). I used old containers by scraping the remaining deodorant out, then boiling them for about ten minutes.
This is the first natural deodorant that I feel
confident
wearing, and I can't believe I made it at home! The ingredients are pretty inexpensive. The only thing that might cost a little more is the beeswax, but once you have that on hand, you can try so many other fun recipes. Keep in mind that beeswax is really hard to clean off of dishes, and you will probably want to avoid using water at first. I like to melt it off the dishes as much as possible, then wipe them down with paper towels, and finally use soap and water.
Try these other recipes using
beeswax:
Homemade Chocolate Lip Balm
Homemade Solid Perfume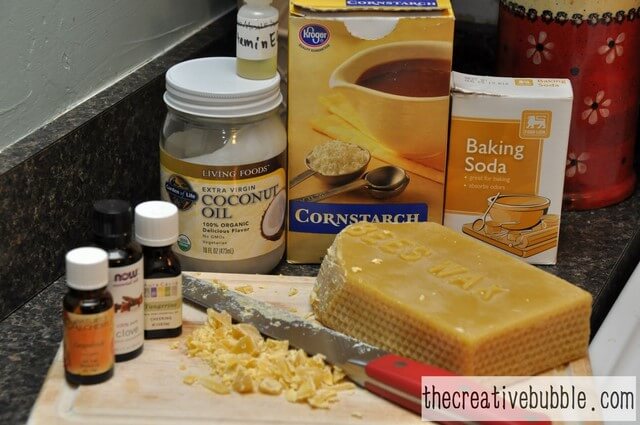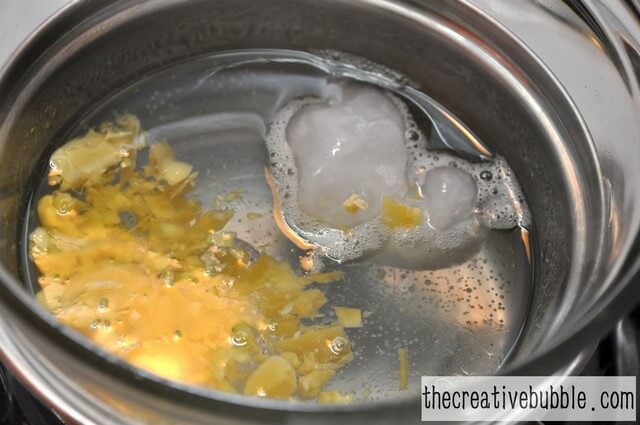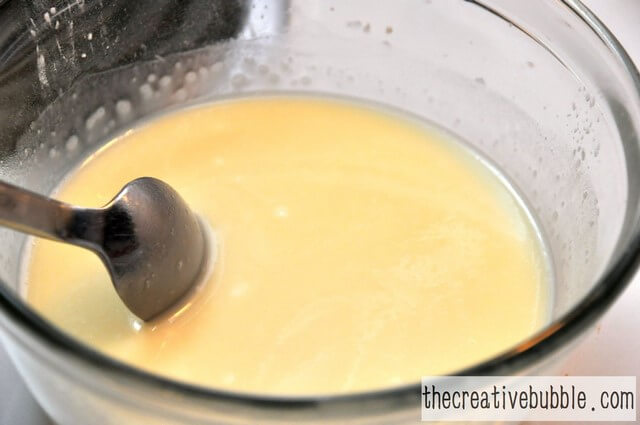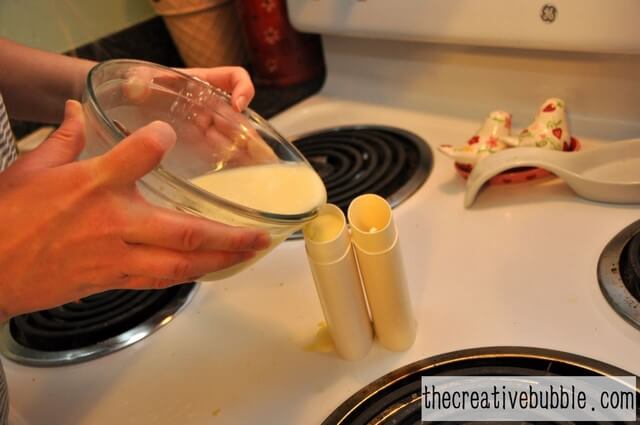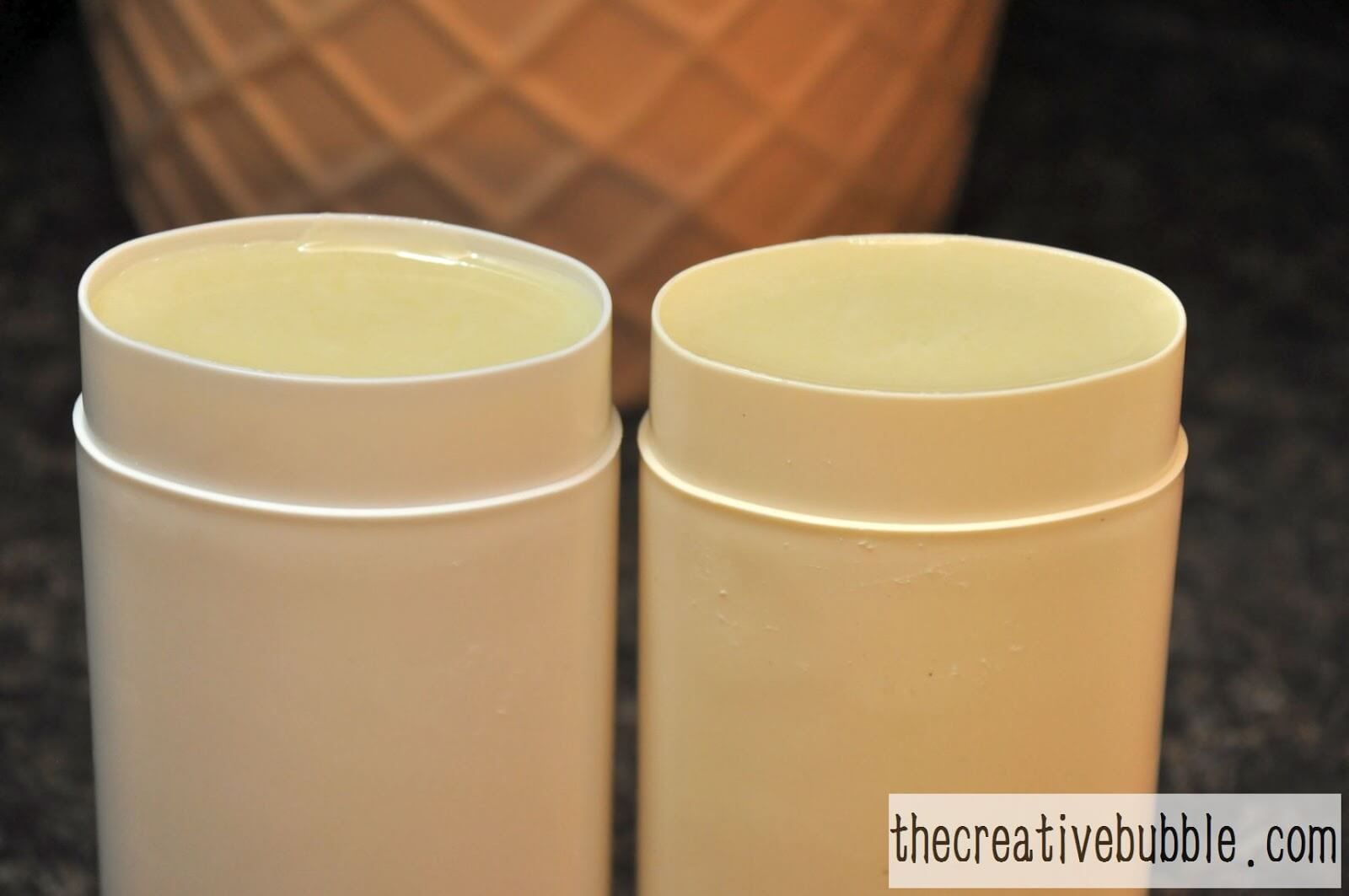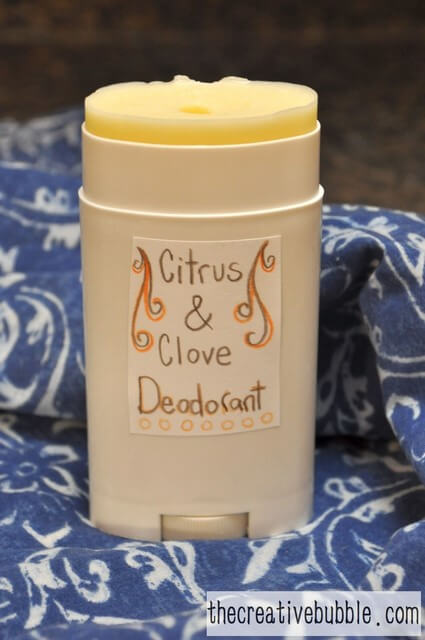 Linked up with:
Ginger Snap Crafts | Lady Behind the Curtain | Creations by Kara|
Someday Crafts | Life with the Crust Cut Off