These are so easy, cheap, and fun to make! They are perfect to give as gifts.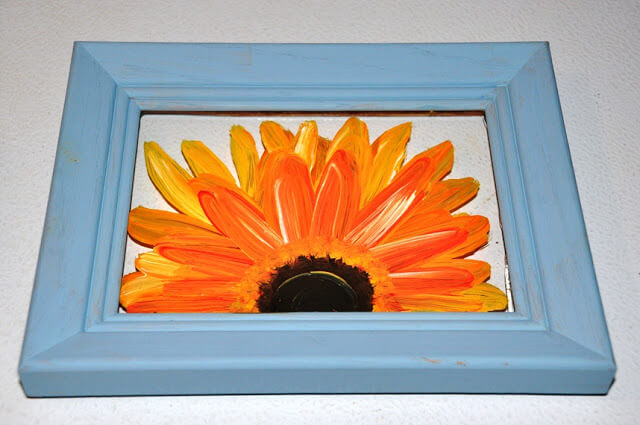 When we were searching for houses to buy recently, we saw painted windows in a couple homes (both had beautiful floral designs). Those inspired me to try painting on windows and picture frames with acrylic paint. The best part about this craft is that you can use a razor blade to easily scrape any mistakes off the glass once it's dry (doesn't take long to dry). It's like painting with an eraser!
I used a picture frame from Goodwill, and gave it as a gift to the realtor who sold us our
first house.
It had never occurred to me that the $.99 picture frames you can find at thrift stores could turn into such pretty art pieces with just a little paint and glue.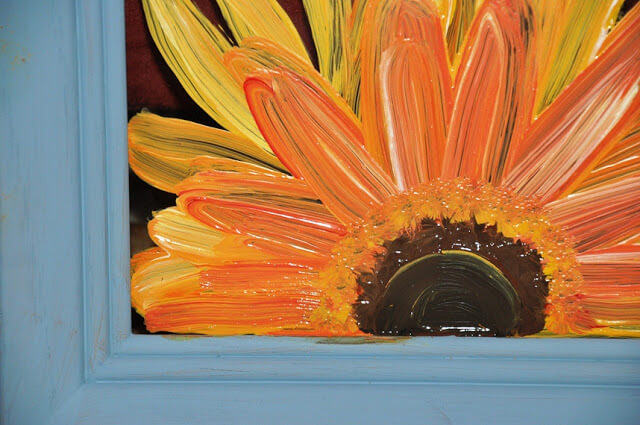 What you will need:
picture frame
acrylic paint
brushes
design in mind
glass glue (found at Home Depot or craft stores)
glass cleaner and wipes
Unfortunately I didn't get pictures of the entire process, but it's pretty simple:
1.) First, I took the backing off of the frame. Then, I took the glass out and cleaned it really well.
2.) After that I firmly glued the glass to the frame.
3.) I also gave the frame a new coat of paint (it was bare wood before).
4.)The last thing I did was to paint the glass...which is the funnest part!
This is what the frame looks like from the back. The glass is just glued to the exposed wood part. I painted on the front of the glass, but you get a really smooth look (like above) if you paint on the back. It's a matter of what you are going for.
I hope you've enjoyed this simple frame painting tutorial :)
Check back soon!...I'll be posting a DIY window painting project.