When we moved into our house about a month ago, the front yard was struggling. It could have definitely been worse, but it needed a little attention.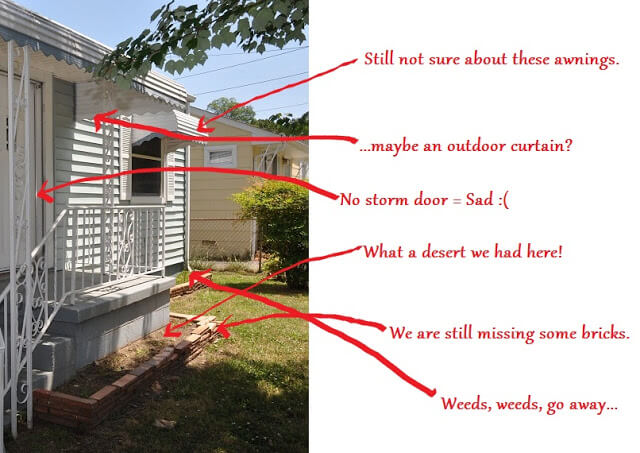 My parents came in town on Monday to see our house (my dad hadn't seen it yet). They were like superheroes! We went to Lowe's to get a couple things. My mom, Levi, and I were shopping while my dad quickly disappeared to somewhere else in the store.
He surprised me with a new bird feeder, hummingbird feeder, and some much needed tools to do some work inside. Thanks Dad! We have been busy bees working on the inside of the house, but for now, I can only show the least messy part of the updates (which is the outside!). Just during the time I've been writing this post, a man came to remeasure for new counter tops (thank the Lord!...they are taped together in some parts) and Lowe's delivered our new fridge. Woohoo! The lights didn't work, the drawers wouldn't close, there was no ice maker, and the door didn't close well in our last one. I know some people have it much worse than this!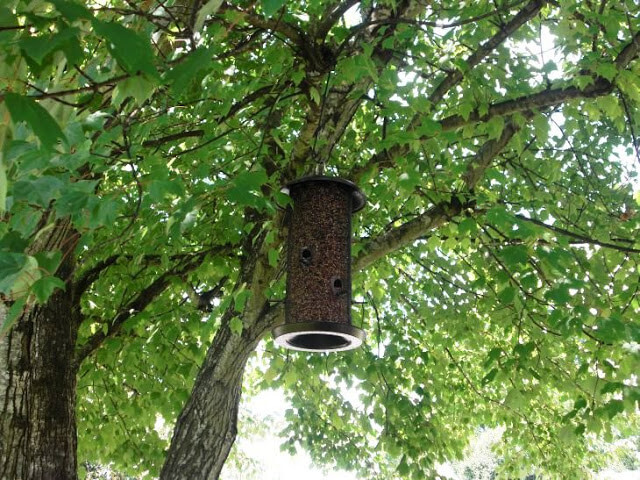 My mom also bought us some flowers, and helped me plant them. I love them...and her! :)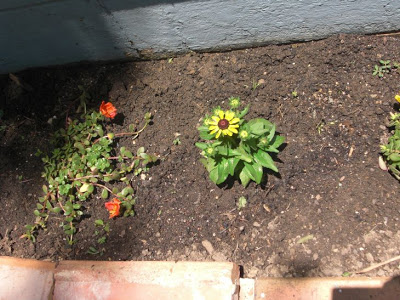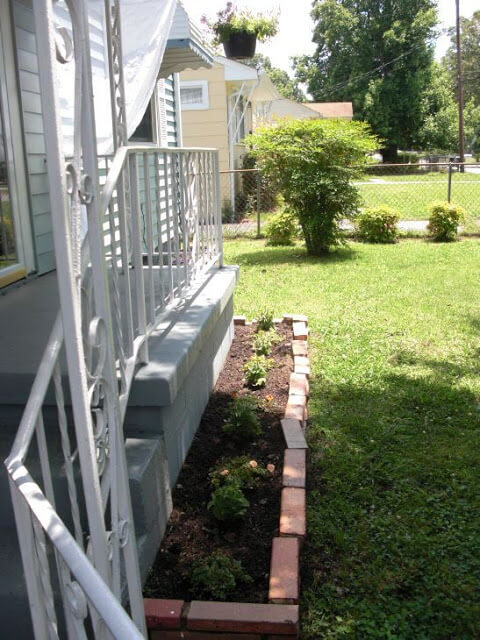 There are two plants that I didn't allow myself to plant until we had our own house: a rose bush & a hydrangea bush. I was trying to make it extra special when that time came. There was already a yellow rose bush in the back (I couldn't have asked for a better color). We planted a blue hydrangea in the perfect spot. My gardening dreams have been realized :)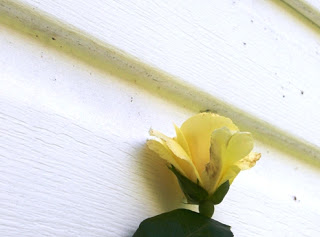 I know somebody who really likes our new storm door (besides me...it adds SO much light inside). Thanks Michael <3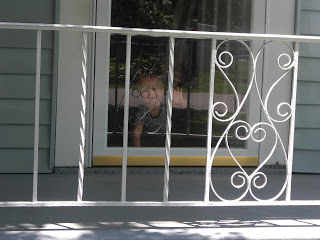 Can you see him?
Here's a better view: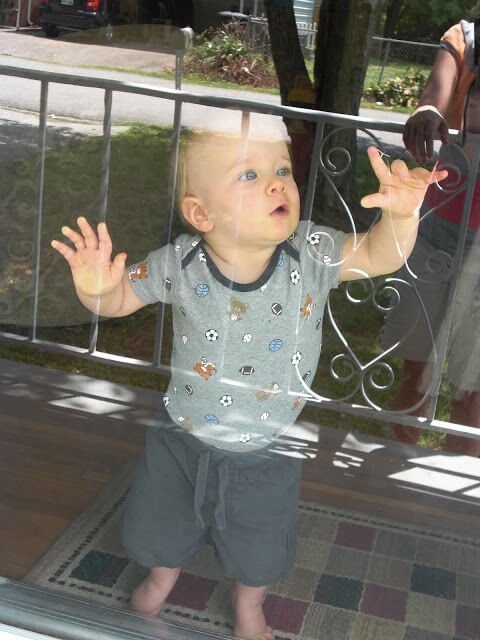 trying to touch a bug on the outside of the glass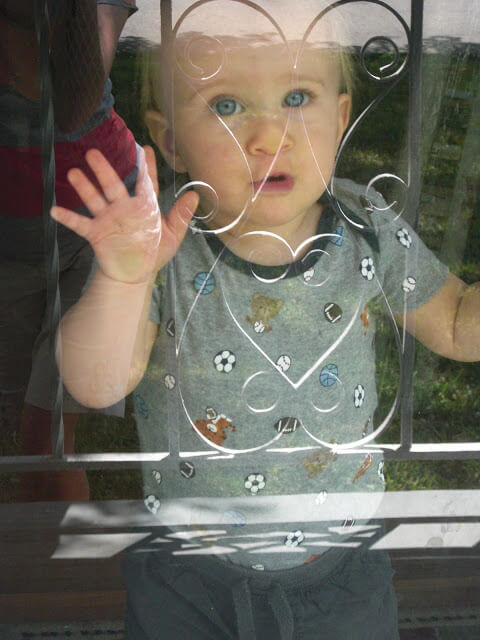 hehe, I love that little bug.
His new favorite thing to do (besides trying put anything electronic in his mouth) is to stand up at the door and watch everything that happens outside. I love it. I remember how much I loved playing outside, and I hope he will have the same desire to play and explore in his yard. I foresee some forts being built in the back.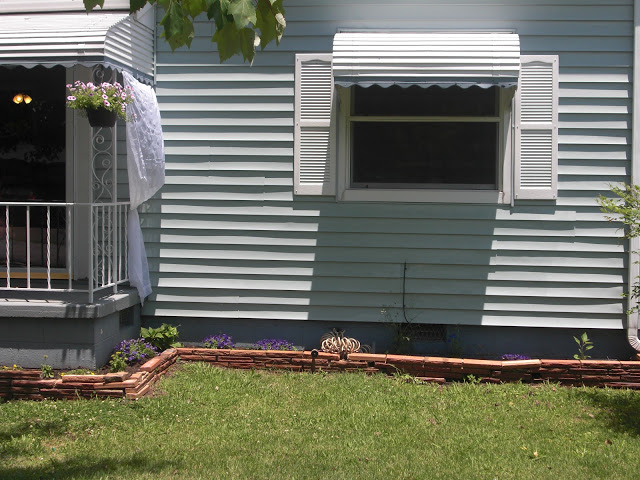 When we first looked at this house, our realtor told us how cute she thought the awnings were. I did NOT agree, and wanted removing them to be one of the first things we did. Well, they are still here, and may stay after all. Lots of people have said we should keep them, and I'm thinking about it now.
Anyone have an opinion on them? Is there a way to make them cuter somehow?