Hey everyone! You may remember my post titled,
"Our 60's Charmer"
. We have finally reached a point where I'm not mentally exhausting myself and husband with what needs to happen next to fix this place up. There is still more to do here (what house couldn't use a power washing or a little paint here or there?), but it looks great for now. Now (until Spring arrives) we plan to rest for a while.
I want to share our bathroom remodel today. It was my least favorite room before, and now it looks much better and actually stylistically fits into this decade.
BEFORE pictures below
I can't believe I only got a handful of "before" pictures! It was bad in there. Trust me. Do you see in the picture below that if someone was on that toilet, their legs would pretty much touch the vanity to the left? "A little cramped" is an understatement.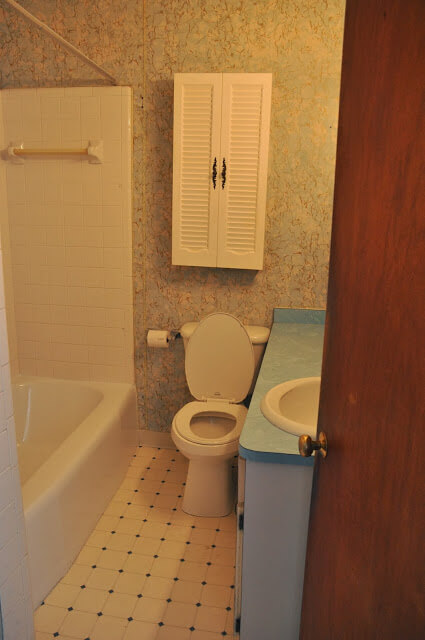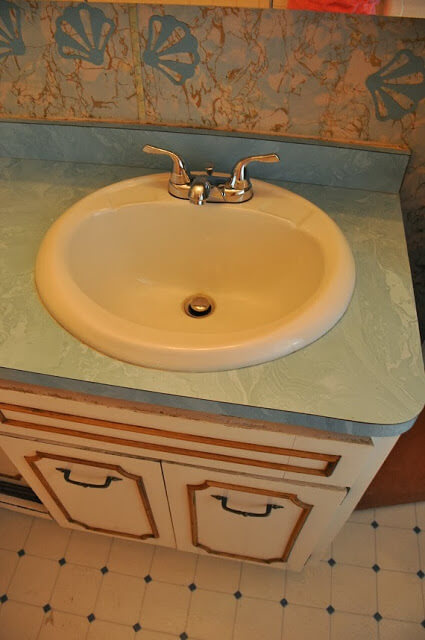 Like those sea shells? They adorned much of the wall under the mirror above the sink.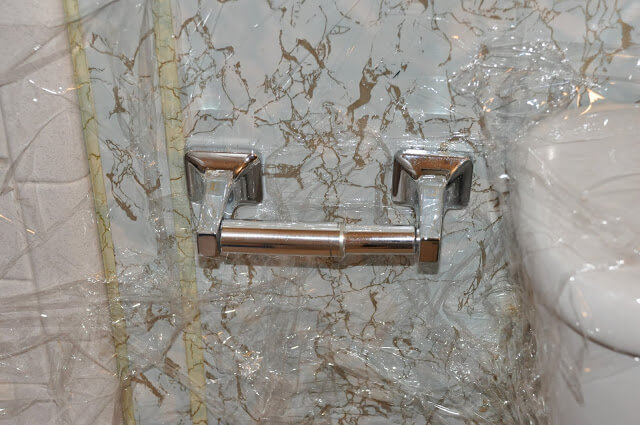 This picture is just to give you an idea of how the Formica looked up close. I was doing a project in there, hence the saran wrap all over the walls.
AFTER pictures below
You may notice these changes:
new wall color
new vinyl floor
added baseboards (They were plastic before.)
new towel hook, curtain rod, shower curtain (...which took me a decade to pick out. Who knew curtain shopping was such serious business?), toilet paper holder, shelf above toilet, vanity lighting, medicine cabinet mirror above sink, vanity, faucet, linen towers, doors and knobs, tub and shower faucets (not pictured), and various decorations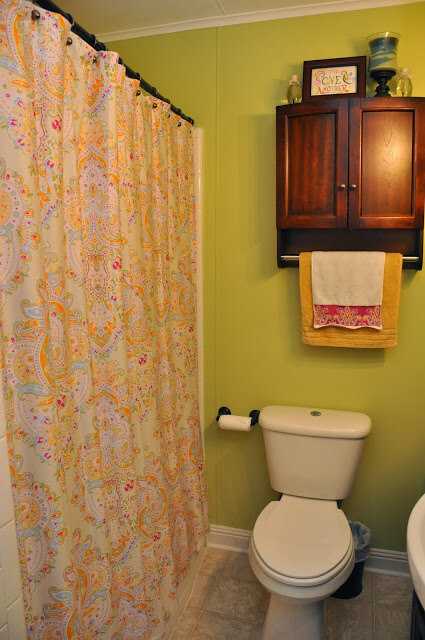 Am I a dork? Yes.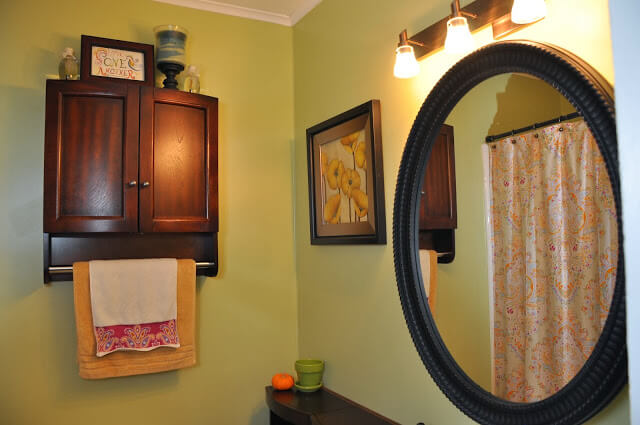 I see now that corner needs a plant where the pumpkin is. I think my toddler might spill the dirt everywhere, so scratch that. The candle on the shelf way up there is actually my husband and my unity candle from our wedding. We try to remember to light it each year on our anniversary. I think we have remembered two out of five times. :/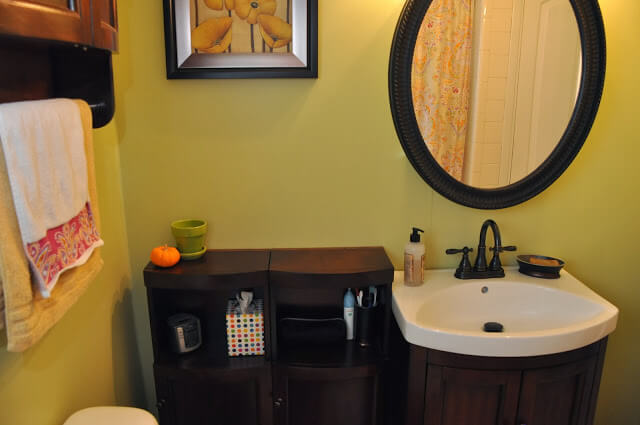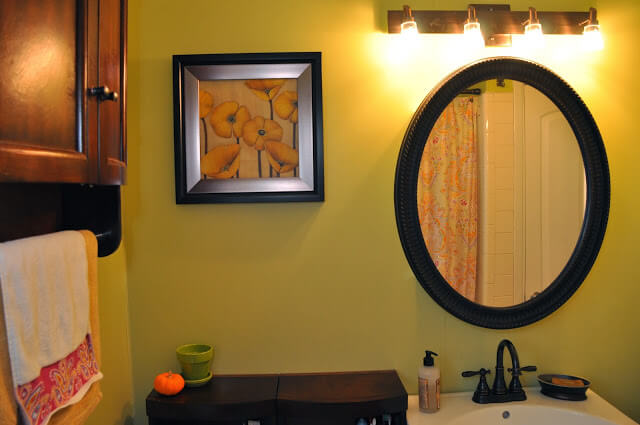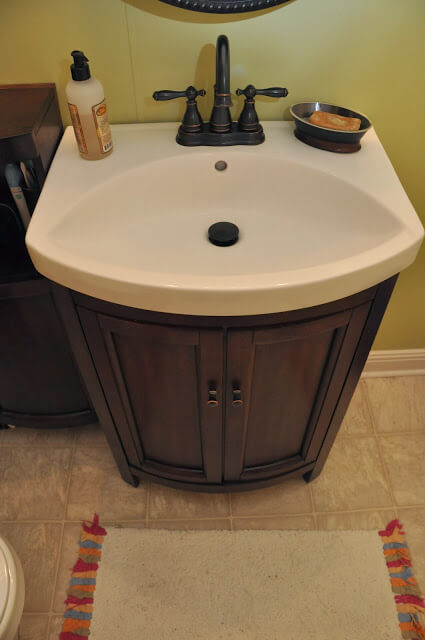 So, although our one bathroom house has this tiny, little bathroom, we now have ample storage thanks to all of our cabinet additions. I am grateful for the updates in this room. It makes up for the fact that we constantly have small toddler toilets and toys scattered about.
I will keep posting our home updates room by room. The kitchen needs a few small adjustments, then it'll be ready. It's a big change.