Lately I've been on a cooking/nesting kick which is good for little Levi, because it means I've been trying new recipes for him, too! I ran into this recipe for homemade fruit snacks on pinterest a while back, and it was nagging at me to be tried all the while.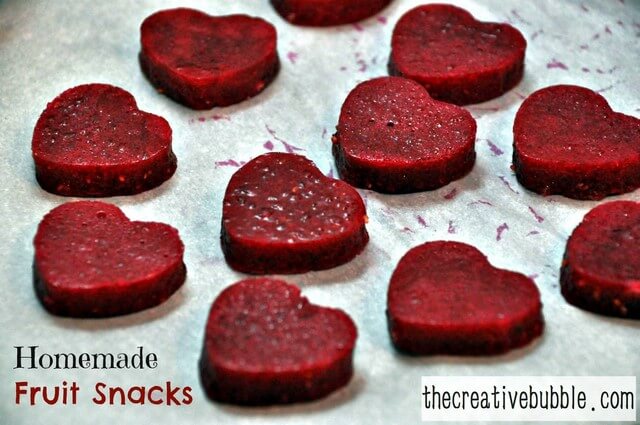 It took me no time all to make them, and I actually had everything to make them on hand when I got the urge to do it.
Ingredients:
2/3 cup fresh lemon, lime, or orange juice
2/3 cup frozen or fresh organic or locally grown berries (I used frozen raspberries, blueberries, strawberries.)
1 – 2 Tbs honey
5 Tbs grass fed sourced gelatin
Directions:
1. Pour juice and berries into a small saucepan. Heat over medium heat, stirring occasionally until berries become tender and begin to soften.
2. Add honey and stir until completely incorporated.
3. Puree mixture using a immersion blender or small blender (The magic bullet worked great.)
4. Let sit, off heat, for 5 – 10 minutes.
5.
Slowly
whisk in gelatin, one tablespoon at a time. Whisk vigorously until completely incorporated, mixing the gelatin in very gradually to avoid lumps. (If you do get lumps, just run the mixture through your blender again.)
6. Pour into a 8 x 8 or 9 x 9 glass or metal dish. Refrigerate until set (30 minutes to an hour). Cut in small squares, or you can use cute cookie cutters. I went with hearts for Valentine's Day.
I used the recipe I found here on
thankyourbody.com
.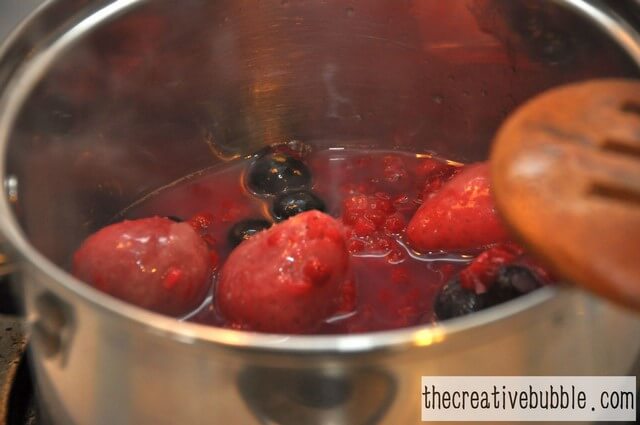 heating the berries with the honey and lemon juice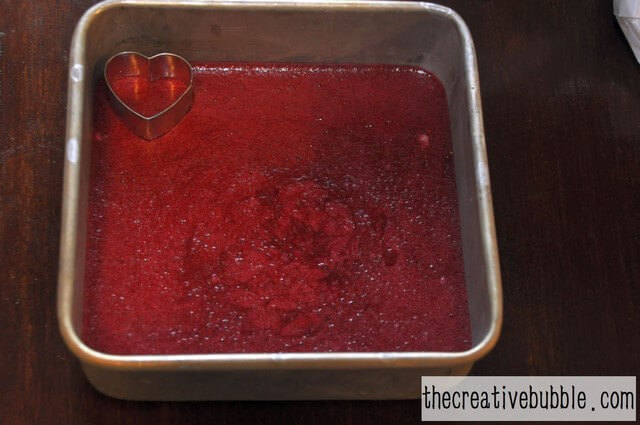 I used a metal cake pan.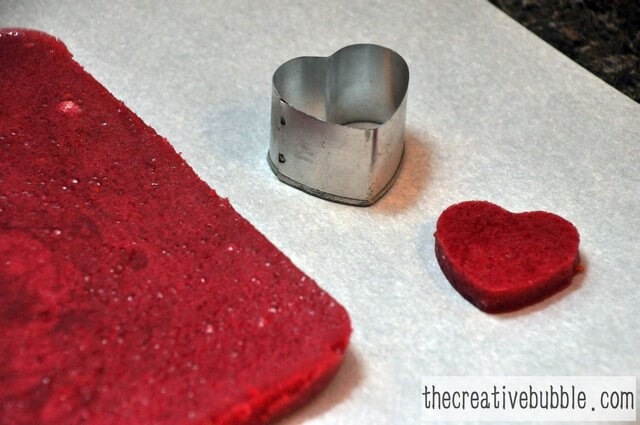 The mixture just came right out of the pan after I cut the edges. I was afraid it would stick.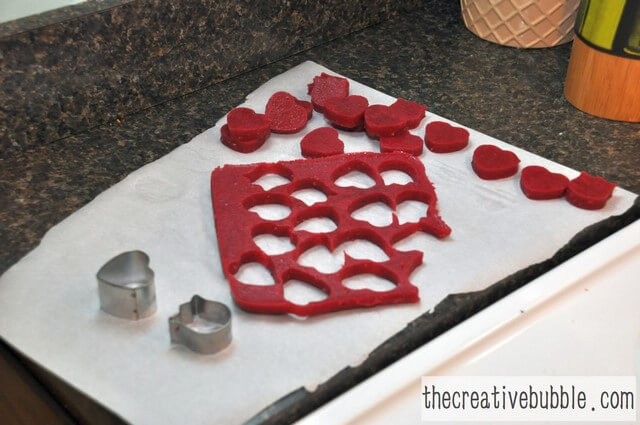 cutting out hearts and flowers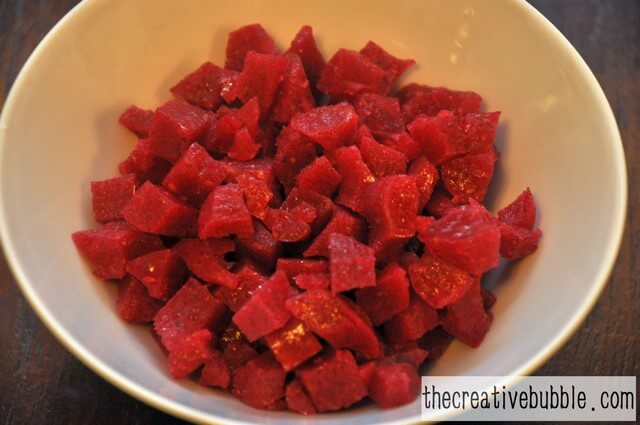 Here are all the scraps I cut up after using the cookie cutters.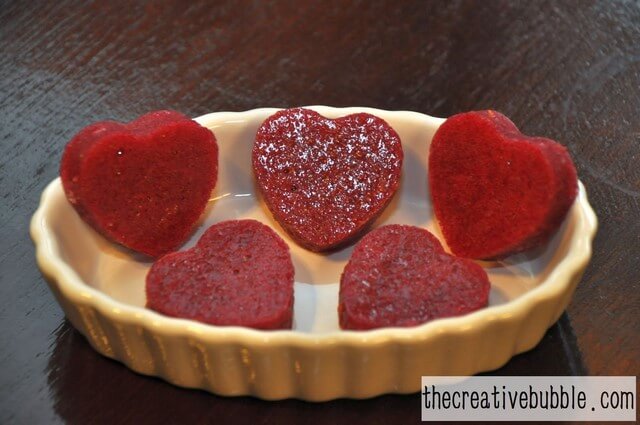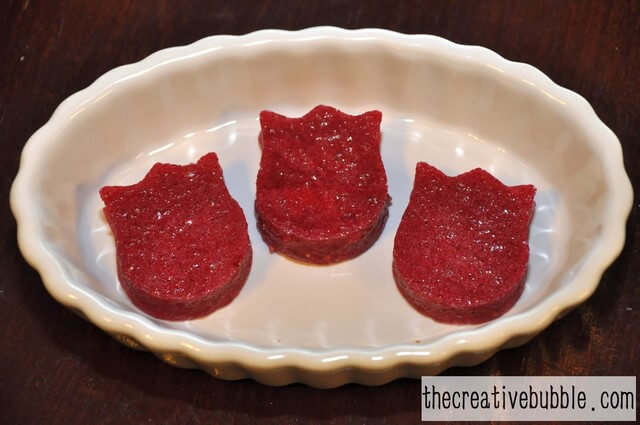 These taste really good, and Levi loves them. It's hard for me to resist eating them all! I think it would be fun to try some different flavors like pineapple or pomegranate.