When my sister, Carrie, was in college her friend gave her a used kitchen table, then she handed it down to me when she didn't need it anymore. It has definitely gotten good use, and was looking pretty shabby. (I basically used it as a cutting board, and thoroughly abused it in general.) Here is the before picture. You may not be able to tell, but the top was rough, and check out how gray the legs of the chairs had gotten.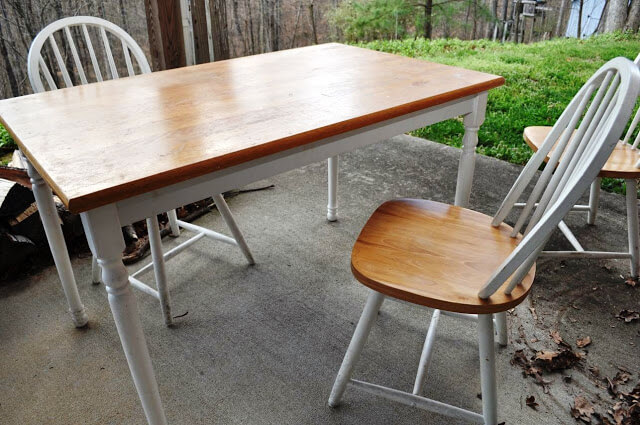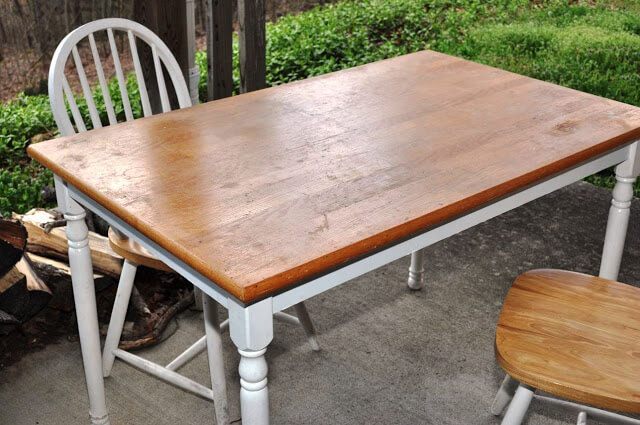 I started stripping the table by using "Gloss Off". It's a non-toxic cleaning solvent that preps wood to be stained or painted. It worked okay for this, but I needed something a little stronger to lift the gloss off of some places, so I used Jasco Premium Paint and Epoxy Remover. Oh well, so much for avoiding harsh stripping agents.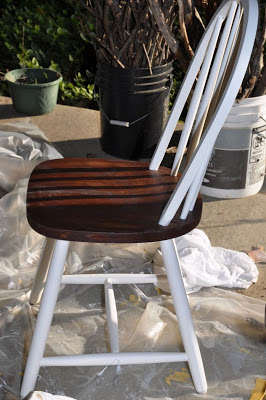 I decided that I wanted to paint the chairs a bold, mustard yellow, and stain the table top and seats a dark brown color. I asked the guy at the paint store for the "darkest stain they carry" which ended up being Zar Moorish Teak. The mustard color ended up being school bus yellow, overwhelming to me, so I thought painting each chair in a range from cream to yellow might be fun. I love the final product! It's in our kitchen now, and it goes pretty well with our color scheme. I might get the craving to repaint the a couple of the chairs in the future to have a more varying contrast. Two of the chairs look like they are kind of the same cream color.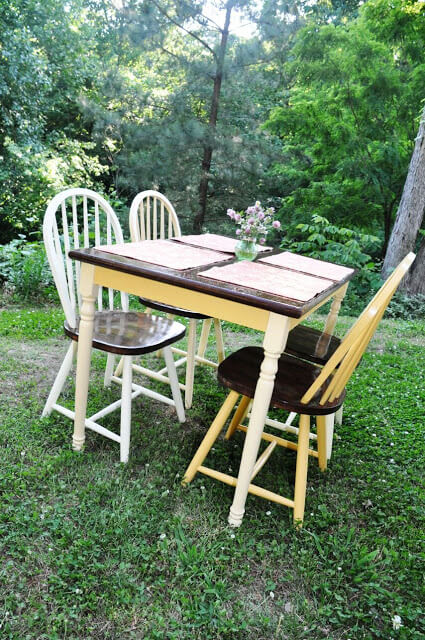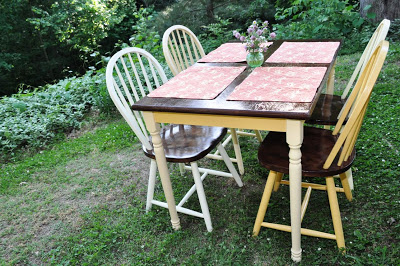 Here are the bazillion products I used to finish the project.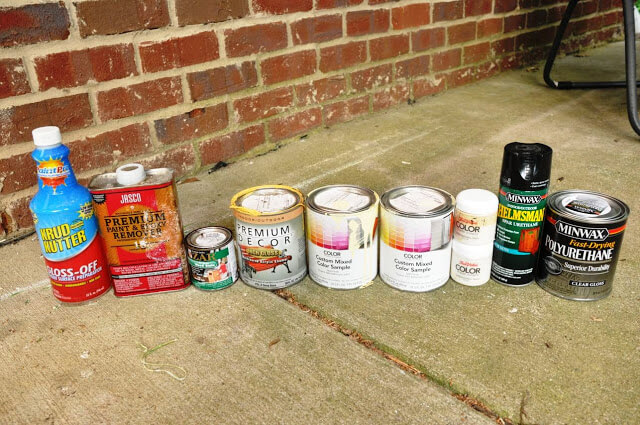 I don't think the paint people out there like for customers to actually complete projects with paint samples, but I'm a little too frugal to buy a whole quart of good paint when I can use a sample. The paint quality isn't as nice, but that's okay. I saved a good bit of money! Here are the colors I used.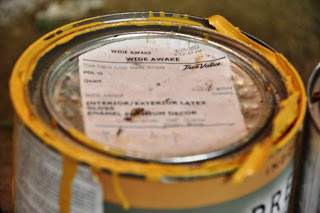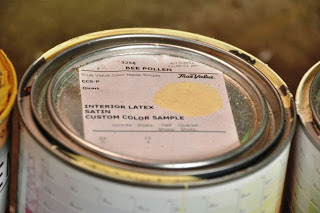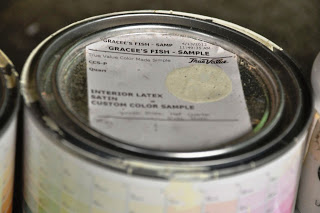 I mixed two colors together to get the fourth chair color. It turned out to be a buttery yellow, and was my favorite chair. I painted the legs with it, too.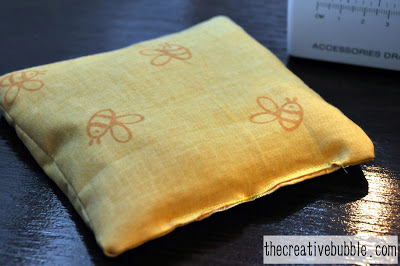 Thanks for checking out my table makeover :)