Sometimes, I want to reach for a quick snack that is somewhat healthy and has enough protein to get me by until the next meal. These granola bars are very satisfying between meals or for a last minute breakfast...or midnight snack. You can substitute the apricot and pecans with other dried fruits and nuts. I also really like these bars with apples!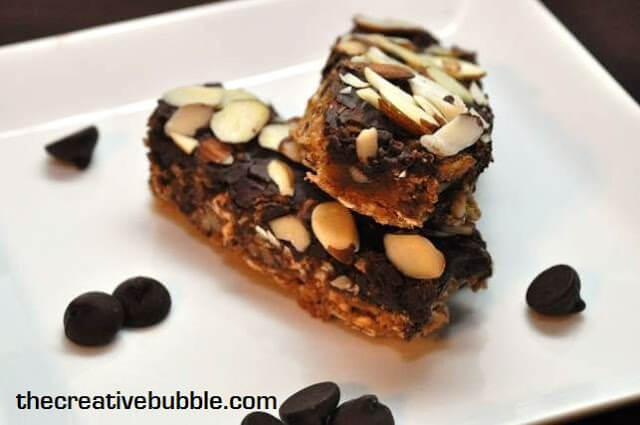 Ingredients:
1/2 C whole wheat flour
1/2 tsp baking soda
1/4 tsp ground cinnamon
1 C light brown sugar (packed)
1/2 C peanut or almond butter (creamy or chunky)
2 LG eggs
4 T coconut oil
1 tsp vanilla extract
1.5 C rolled oats
3/4 C chopped apricots
1/2 C chopped pecans
1.5 C dark chocolate chips, divided
2 oz slivered almonds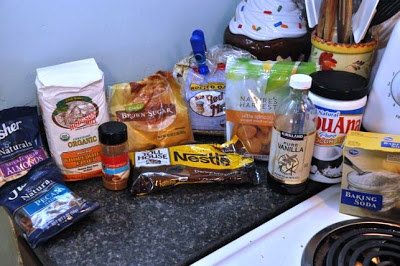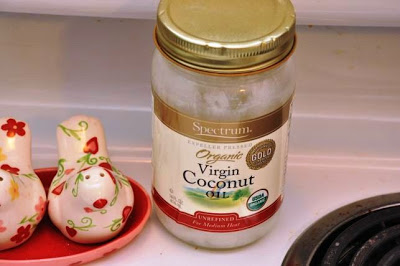 I was going to use Lou Ana coconut oil, but the Spectrum oil smells so much better...like actual coconut!
Directions:
Preheat the oven to 350.
Rub one tablespoon of coconut oil on all sides of a 13 x 9 in. baking dish.
In a small bowl, whisk together the flour, baking soda, and cinnamon.
In a large bowl, beat brown sugar and peanut butter until well combined.
Beat in eggs, remaining oil, and vanilla.
Stir in flour mixture.
Stir in rolled oats, apricots, pecans, and 3/4 C chocolate chips.
Spread evenly in baking dish.
Bake 20-25 minutes, until lightly browned and firm to the touch.
Cool in dish on wire rack.
Create double boiler with a small bowl and pan of simmering water.
Melt remaining chocolate in heat resistant glass bowl set in the water until it's smooth.
Using a spatula, spread the chocolate in a thin layer over granola bars.
Top with slivered almonds.
Allow chocolate to set in the refrigerator.
Cut into 24 bars.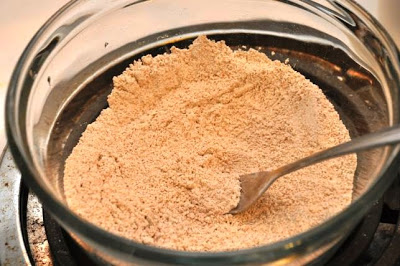 flour, baking soda, and cinnamon mixture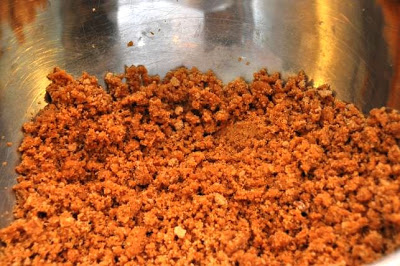 mixing peanut butter and sugar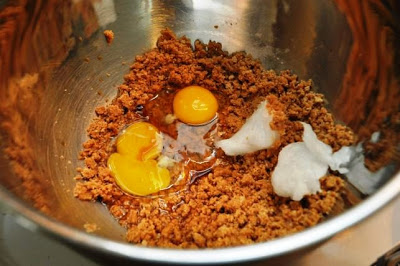 adding eggs, vanilla, and coconut oil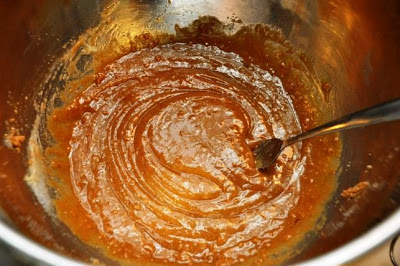 after beating eggs and adding flour mixture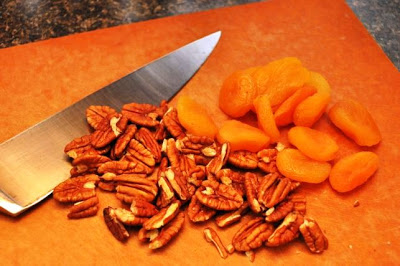 chopping pecans and dried apricots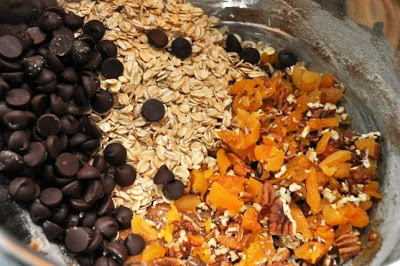 adding apricots, pecans, oats, and chocolate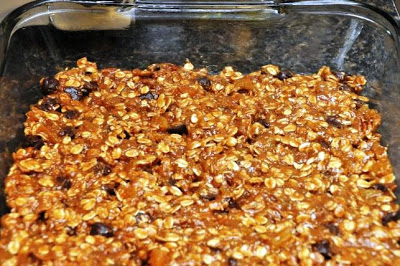 after spreading granola bars into dish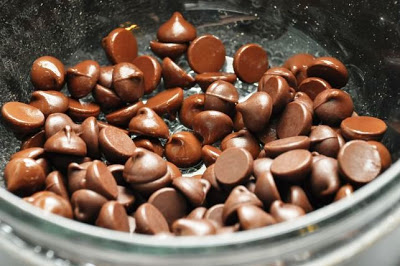 melting chocolate chips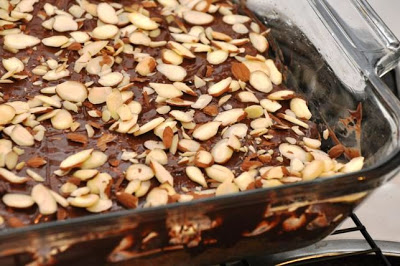 what the bars look like before they are cut